Book // DVD // Magazine
Edited by Dietmar Schwärzler
Published by Verlag der Buchhandlung Walther König and INDEX Edition

The heart of Friedl Kubelka's photographic work (who as a filmmaker goes by the name of Friedl vom Gröller) is constituted by portraiture . whether she captures friends, acquaintances, family members, filmmakers, artists or simply clients, each for the most part gazing directly into the camera. Since 1972 to the present, Kubelka has also placed herself in front of the camera for her project Jahresportraits (Yearly Portraits) in which she mercilessly documents the process of aging. It has become the structural credo of Kubelka's artistic practice to juxtapose the individual photograph with many other photographs.
The monograph focuses upon individual serial works as combined with contemporary portrait series showing e.g. artists from Senegal which are combined with others from Kubelka's archive. So as to multiply perspectives, individual portraits are juxtaposed with others (double portraits), or more. As extras a magazine about the murial painter Pape Mamadou Samb aka Papisto Boy and a DVD with a selecton of films of the artist are attached to the book.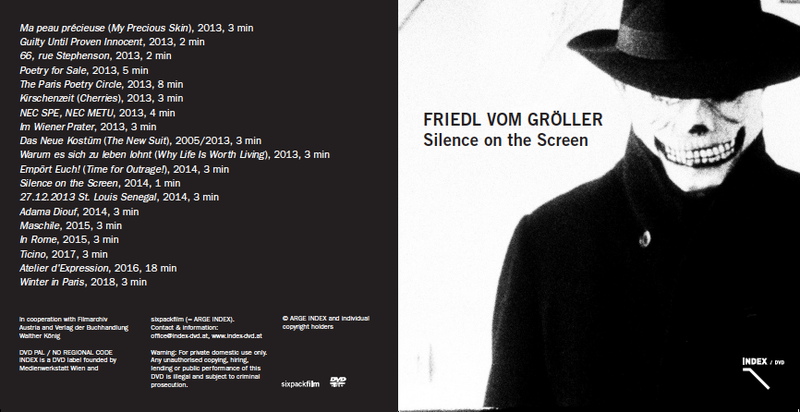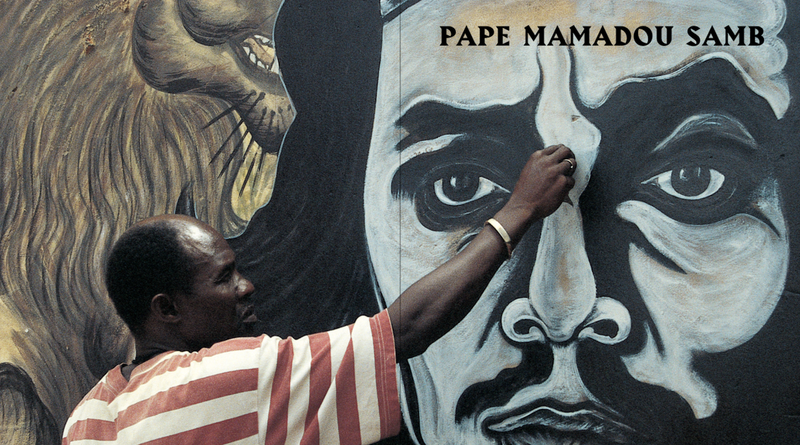 Reviews
Der widerspenstige Blick
INTERMEZZO - KÜNSTLERINNEN UND KÜNSTLER IM GESPRÄCH
Friedl vom Gröller alias Kubelka zu Gast bei Petra Erdmann, 9. Juni 2019 on oe1.orf.at
Mit 73 Jahren zählt Friedl vom Gröller alias Friedl Kubelka zu einer der wichtigsten Vertreterinnen des österreichischen Experimentalfilms. Ihre Fotoserien werden in den renommierten internationalen Museen ausgestellt. Zuletzt im Pariser Centre Pompidou und in der Tate Modern in London. An die 110 Kurzfilme hat Friedl vom Gröller realisiert, die in ihrer Poesie und Spontanität an die französische Nouvelle Vague erinnern.

Sie zeigt meist stumme und ihr vertraute Protagonist/innen in einer ihr eigenwilligen Mischung aus Nähe und Distanz. Friedl vom Gröller verführt mit Kamera und deren "akustischen Geräuschen, die ungemein wichtig sind." Im Zentrum ihrer Arbeiten steht das Porträt. Die Menschen blicken direkt in ihre Kamera. Ihre künstlerische Arbeit verspricht Intimität und Widerspenstigkeit zugleich.

"Fotografieren und Filmen ist ein Akt des Begehrens", sagt die Ex-Frau des Filmemachers und Theoretikers Peter Kubelka. In zweiter Ehe mit dem Psychoanalytiker Georg Gröller hat sie auch ihren Nachnamen in einen Künstlernamen abgeändert. Ihrer Ästhetik, schwarz-weiß analog zu fotografieren und zu filmen, Friedl Kubelka vom Gröller ist sie treu geblieben. In der Modefotografie in den 60er Jahren wurde es ihr schnell zu bunt und klar, einen rein künstlerischen Weg einschlagen zu wollen.

"Die Hakennase von einer Frau fand ich immer schön als die Models, die wie aus der Trapp-Familie entlaufen schienen". In den männlich dominierten Künstlercafés in Wien fand die Gleichgesinnte und Freunde wie den Maler Franz West, dessen Gesicht und Werk sie bis zu dessen Tod viel fotografiert hatte. Seit 1972 fertigt die in London geborene und in der DDR aufgewachsene Künstlerin beharrlich ihre "Jahresporträts" an. Alle fünf Jahren verdichtet sie ihre Selbstporträts zu kleinteiligen Fotoserien, in denen neben ihr auch ihre Tochter, Mutter und Freunde immer wieder auftauchen. Die Kunst war für Friedl Kubelka immer auch Privatsache. Neben einer Ausbildung zur Psychoanalytikerin hat sie zwei Kunstschulen in Wien gegründet - 1990, die Schule für künstlerische Fotografie und 2006 die Schule für den unabhängigen Film.
Friedl Kubelka vom Gröller, "One Is Not Enough, Photography & Film", herausgegeben von Dietmar Schwärzler, englisch / inkl. DVD, Kurzgeschichte von Miranda July, Grafikdesign: Sylvia Gruber, 320 Seiten. Extra: Magazin zu Pape Mamadou Samb/Papisto Boy, herausgegeben gemeinsam mit Madeleine Bernstorff, 40 Seiten. Erschienen im Verlag der Buchhandlung Walther König in Kooperation mit der DVD-Edition INDEX.