036
JUST SAY NO TO FAMILY VALUES
John Giorno/Antonello Faretta, Keren Cytter, Maria Petschnig, Patrycja German, Jaan Toomik/J. Paavle/R. Laius, Karol Radziszewski, Deborah Schamoni, Paolo Mezzacapo de Cenzo
Versandkosten weltweit: € 6,— / Jedes weitere Exemplar € 2,—
The title of the compilation JUST SAY NO TO FAMILY VALUES is borrowed from the eponymous video, and is in line with the work as statement and clear commentary on the current increasingly recognizable conservative backlash. In their short video, filmmakers John Giorno and Antonello Faretta unabashedly celebrate hedonism with an emphatic gentleness and poke fun at conservative positions in a lyrical speech act. The aim of the compilation is to cast a multi-part, queer glance from various perspectives and geo-political contexts on body and gender roles as well as sexual politics. (Dietmar Schwärzler)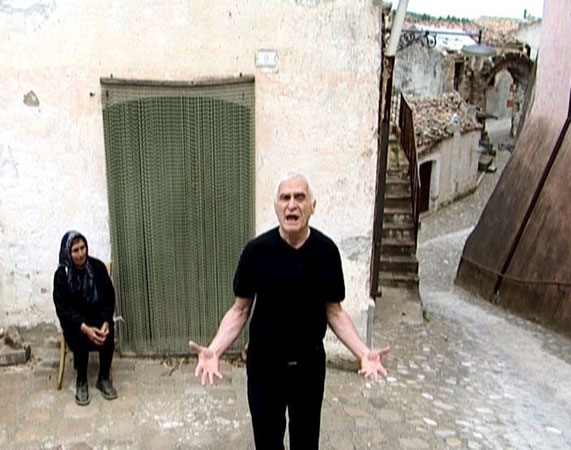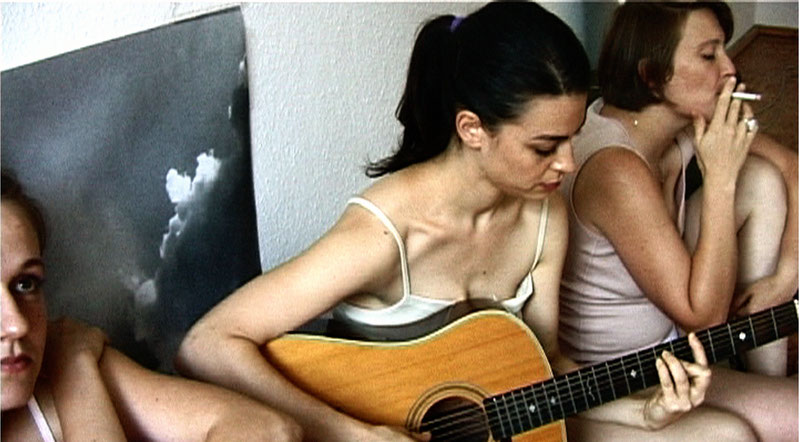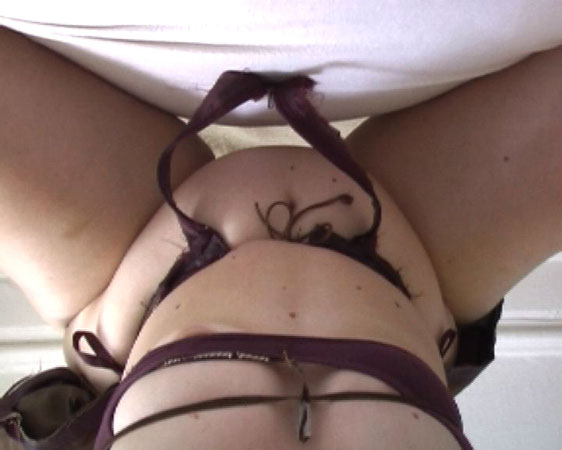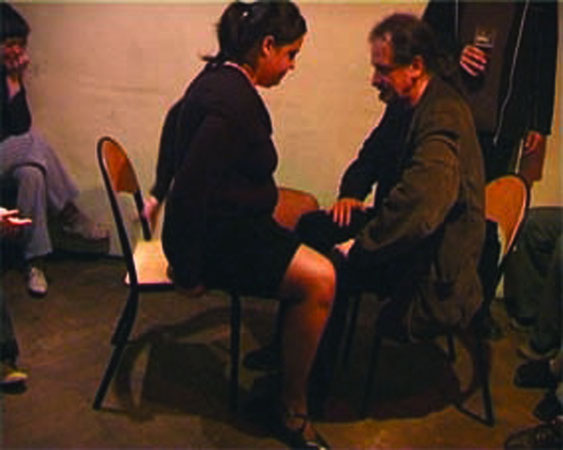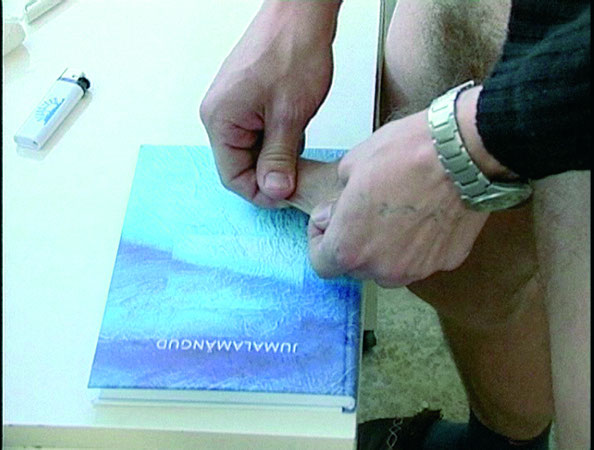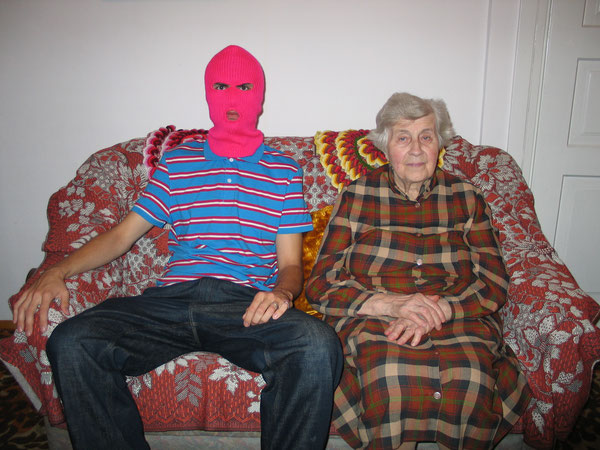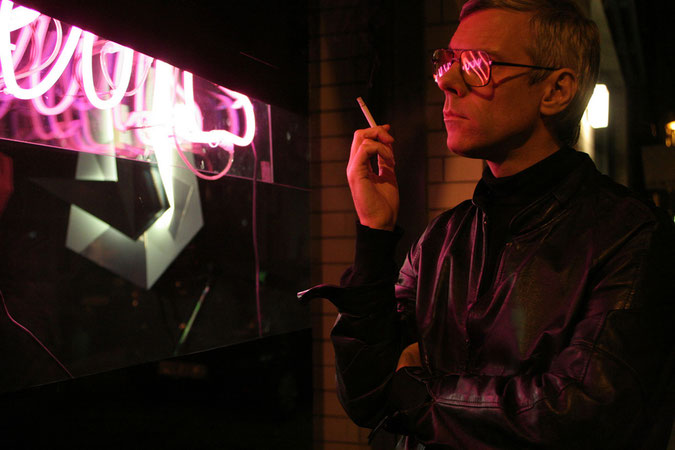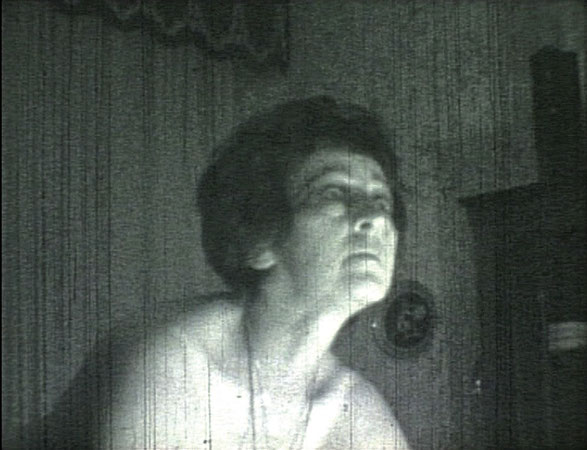 Biography
Antonello Faretta (JUST SAY NO TO FAMILY VALUES):
Born in 1973 in Potenza. Among his works Lei lo Sa, Da Dove Vengono le Storie?, Il Vento, la Terra, il Grasso sulle Mani, 20Venti, Silenced Thoughts, Nine Poems in Basilicata and Transiti. His films have been featured in international film festivals, tv networks, art galleries and museums throughout the world. In 2002 he founded the independent production company, Noeltan Film Studio which produces his own works as well as those of young international authors. In 2004 he created the Atelier del Cinema and the Potenza International Film Festival which he also directs and for which in 2006 he received the prestigious Targa per Meriti Culturali from the Italian President, Giorgio Napolitano. His last and original work The Garden of Hope had international premiere in Rotterdam International Film Festival and was awarded at FrontDoc 2010 as "best film."

John Giorno (JUST SAY NO TO FAMILY VALUES):
An innovator of poets performing, John Giorno elevated Spoken Word to a high Art form. Born on December 4th, 1936, Giorno´s career spans fifty years. In 1965 he founded the not-for-profit production company Giorno Poetry Systems and organized a number of early multimedia poetry experiments and events including Dial-A-Poem. He became prominent as the subject of Andy Warhol´s film Sleep (1963). He is also an AIDS activist and fundraiser, and a long-time practitioner of the Nyingma tradition of Tibetan Buddhism. In addition to his collaborations with Burroughs, Giorno has produced 55 LPs, tapes, videos and books. He continues to perform at poetry festivals and events. Giorno´s work: written, performed, recorded and filmed, and presented, has been a revolution and changed the way the world views poetry.

Keren Cytter (DER SPIEGEL):
Born in 1977 in Israel, studied art at de Ateliers, Amsterdam (2002-2004). Her work has been shown in renowned art spaces such as Stedelijk Museum Bureau, Amsterdam; Frankfurter Kunstverein; Kunsthalle Zurich; MUMoK, Vienna; Lyon Biennial; Cubitt Artists, London; Manifesta 7; Venice Biennale and in StUK, Leuven. She has published two novels, Yesterday\u2019s Sunset (2003), and The Man Who Climbed Up the Stairs of Life and Found Out They Were Cinema Seats (2005).
films.arsenal-berlin.de

Maria Petschnig (KIP MASKER):
Born in 1977 in Klagenfurt, Austria, Maria Petschnig studied painting at the Academy of Fine Arts, Vienna, the Royal College of Art, London and at the Wimbledon School of Art, London. In 2010 she had a solo exhibition at the Stadtturmgalerie, Innsbruck, Austria with accompanying catalog. Petschnig´s work was recently on view in Greater New York 2010 at MoMA/PS1, Queens, NY (2010); Which Witch is Which? and/or Summertime at White Flag Projects, St Louis, MO (2010); Robert Melee´s Talent Show at The Kitchen, New York, NY (2010); Triennale Linz 1.0 at Museum of Modern Art, Linz-Lentos, Austria; Alpha & at On Stellar Rays, New York, NY (2010); Born to Perform at 179 Canal, New York, NY (2009); Creative Migration at The Austrian Cultural Forum New York, NY (2009). Videos (Selection): DE NIÑA A MUJER (2011), Born to Perform (2009), Pareidolia (2008), Minnie (2008), KIP MASKER (2007), Scopophilic (2006), Peep (2003).)
www.maria.petschnig.cc

Patrycja German (SCHENKELDÜCKEN / LEG WRESTLING):
Born 1979 in Wroclaw, Poland. Lives and works in Berlin, Germany.
Studied at Academy of Fine Arts in Karlsruhe, Germany (master sudies by Ernst Caramelle). Several grantsand awards (e.g. Schindler- Stipendium Los Angeles, Artists and Architects in Residency Program of MAK Vienna, 2010; HAP Grieshaber-Preis, 2009; Saar-Ferngas-Preis for Young Art, 2008 (1. prize); Kunststiftung Baden-Württemberg, 2007). Several participations in solo and group shows. Since 2002 she mainly works as performance artist. Her performances are test arrangements, in which the observer gains the role of a participant.

Jaan Toomik (INVISIBLE PEARLS):
Born 1961; lives and works in Tallinn. Toomik is a video artist and a painter. The critics oftenrefer to him internationally as the most well-known contemporary artist from Estonia mainly due to his short video works that have received wide international acclaim (e.g. Father and Son, 1998). He has participated at the Sao Paulo Biennale (1994), ARS ´95 (1995), Manifesta 1 (1996), Venice Biennale (1997; 2003), 4th Berlin biennial of contemporary art (2006), Mediation Biennale Poznan (2008, 2010) etc. Several solo and group shows. He works at the Estonian Academy of Arts as a professor. Films (Selection): OLEG (2010), Jaanika (2007), Communion (2007), Dad and Son II (2007), Invisible Pearls(2004), Dancing with Dad (2003), Liina (2003), Peeter and Mart (2001/02).

Karol Radziszewski (FAG FIGHTERS: PROLOGUE):
Born in BiaŁystok in 1980, currently lives and works in Warsaw. He received his degree in painting at the Warsaw Academy of Fine Arts in 2004. Radziszewski is the originator and co-creator of The Flying Szu Szu Gallery as well as founder, publisher, editor, and head of DIK Fagazine. Radziszewski actively seeks and initiates diverse means of communication as a painter, performer, and pubic intervener. For his projects he chooses media from the classic (painting, drawing, photography) to the experimental (working with space, videoart, multimedia, blog). In his work, the artist questions the neo-avant-garde tradition and the stereotypes present in contemporary culture.
www.karolradziszewski.com

Deborah Schamoni (DEAD DEVILS DEATH BAR):
Deborah Schamoni is a Berlin-based filmmaker, director and artist. She studied cinematography in Prague and since 1994 has directed experimental short films and music videos. Her production company Smoczek Policzek creates experimental music videos for clients including members of the "Hamburg School" (Die Goldenen Zitronen, Blumfeld, egoexpress, etc.) and Chicks on Speed, which are shown at festivals and art exhibitions. Since 2002, Deborah Schamoni and Judith Hopf have been collaborating on experimental film projects.
www.deborahschamoni.com

Paolo Mezzacapo de Cenzo (UNDER WATER);
Born 1951 in Venice, where he also died in 1996.
Artist, performer, filmmaker and music expert. For text+kritik and the opera in Frankfurt (Germany) he wrote several essays and comments about discographies (e.g. Mozart, Mahler, Bellini). Lived in London, Vienna, Taormina (Sicily) and Venice.
Films (Selection): Medea (1994/95), La Casa (1992/93), Lesbian Party (1985), Endimione (1985), Empty Frames (Part I, Part II) (1980), Elektra (1973/74), Under Water (1971).


Reviews
During the 1990s Channel 4 dedicated a midweek slot to Midnight Underground, a few hours on a Wednesday night in which to sample the best in classic and current experimental cinema. Initially it was the classic which took central focus with screenings of the likes of Un Chien Andalou, Pull My Daisy, Little Stabs at Happiness and The Big Shave. As the years progressed the shift then turned towards more contemporary examples of the form, whether it be the latest from Stephen Dwoskin (or Jayne Parker) or some new emerging talent. Watching Just Say No To Family Values it's hard not to be reminded of the Midnight Underground, particularly its latter years. Here we have seven films made between 2004 and 2008, from across the globe - Israel, Poland, Germany, Austria, Estonia, Italy - but unified by a shared theme, complemented with a classic short from 1971. Even the running time matches that used by Channel 4; essentially feature-length but arguably richer given the wealth of differing angles and approaches taken by these assembled filmmakers.

Setting the ball rolling, and introducing the overall theme, is Just Say No To Family Values, Antonello Faretta's 2006 short from which the compilation also takes it name. This five-minute piece is shot on digital video in a single take, its focus being the beat poet John Giorno as he recites his eponymous work. The presence of Giorno is a significant one, tying Faretta's film back to the Andy Warhol pieces in which he appeared (Sleep, a number of Screen Tests) and his various associates over the years: as well as Warhol, there have been collaborations on record with the likes of William Burroughs and Patti Smith. In other words he's a point of connection, a means of insisting that the films present on this particular are as valid as the works by these better known artists and are, in their own way, continuing in a similar vein. Furthermore, Giorno's words serve as an introduction to the unifying themes which bring together Just Say No To Family Values' disparate collection of filmmakers and ideas. His spirited performance considers sex, drugs and fundamentalism through hedonistic discourse thus opening the doors, as the booklet notes put it, for "a multi-part glance from various perspectives and geo-political contexts on body and gender roles as well as sexual politics".

Mirroring Faretta and Giorno's film, Just Say No To Family Values offers its multi-part glance primarily through performance and documentary. Such elements have a persistent tendency within experimental cinema, although here both play an overtly crucial part. Films such as Keren Cytter's Der Spiegel and Deborah Schamoni's Dead Devils Death Bar are constructed almost wholly or solely in single takes thus placing an additional burden/emphasis on the performers on screen; the movement of the actors and the movement of the camera becoming part of the same dance. Other titles, notably Jaan Toomik's Invisible Pearls and Karol Radziszewski's Fag Fighters: Prologue are explicitly documentary in their approach, albeit with a narrowed down focus as befits their under 15-minute durations. The two remaining shorts, Patrycja German's Leg Wrestling and Maria Petschnig's Kip Masker fall somewhere in-between, occupying an area between the documentation of performance art and straightforward performance; an interesting blur which arguably contributes to their impact.

Impact is certainly the key word as there's a confrontational edge to many of these films. In the case of Der Spiegel the target is the conventions of love, sexual attraction and their representation onscreen. Five actors - three female, two male - perform a narrative in which one of the women fails to live up to expected norms: she no longer has the body of a 16-year-old; she does not speak in French and so cannot enact the standard conventions of erotic cinema. The other two women effectively become a chorus, commenting on and highlighting the 'inadequacies' with a wit that counterpoints the cruelty. Sexual norms come into play too in Kip Masker and Invisible Pearls albeit through very different means. The former, a brief three-minute wordless piece shot on digital video like so many of these titles, presents a series of static images of near-naked body parts trussed up absurd clothing. The aim is to consider the body and fetishist ideas through this absurdity, forcing questions of what is normal through something that appears pointedly abnormal. Invisible Pearls, meanwhile, continues this strain of going "beyond the so-called normal" (as the booklet notes have it) by documenting those who have undergone a distinctly marginal form of penile enhancement for both hetero- and homosexual pleasure. The confrontational elements are also no doubt abetted by the necessary need for some explicit imagery.

Not all of the films are quite so 'in your face'. Leg Wrestling is a simple record of a piece of interactive performance art in which the audience participant takes on an equal role. In this case it involves taking on Patrycja German in the titular game, one in which she attempts to overpower the thighs of a male challenger. Readings of gender roles and sexual superiority are clearly available, but the film is also rather playful in its tone which leavens any potential heavy-handedness. Conversely, Fag Fighters: Prologue is arguably the subtlest film to find its way onto Just Say No To Family Values. We watch an elderly woman as she slowly knits a balaclava in shocking pink wool. This headwear is the sign of the eponymous Fag Fighters, a mock-guerrilla outfit dreamt up by director Karol Radziszewski as a means of playing up to the perceived right-wing vision of the homosexual community in his native Poland. As the title suggests we are only getting the prologue here to a much bigger project, but nevertheless the hints and insinuations remain.

This blend of approaches and subjects - each different yet interconnected - makes for an intriguing compilation and a largely rewarding whole. Particularly pleasing in the manner in which it is topped off with Paolo Mezzacapo de Cenzo's Under Water, an Italian short from 1971 shot on 8mm by a director who had died before any of the other had even enter gestation. As such it comes like a voice from the past and counters many of the films found within the main programme: black and white as opposed to colour; film stock as opposed to digital video; non-synch soundtrack (screenings would be accompanied by Arnold Schönberg's Verklärte Nacht) as opposed to the simple audio means of modern technology; and a sexual openness that is markedly different from the other Just Say No To Family Values films inasmuch as it seems unencumbered by a particular stance or point-making. And yet it makes for a perfect fit courtesy of its narrative source, an 1896 poem by Richard Dehmel concerning itself with new sexual moralities and a confrontation of convention. The age of both this inspiration and the film itself may suggest a voice or voices from another era, although ultimately it simply confirms that Just Say No To Family Values' compiled shorts are merely the latest additions to a long line of thought that stretches back through the centuries.

Anthony Nield, Home Cinema @ The Digital Fix, 2.06.2011
Versandkosten weltweit: € 6,— / Jedes weitere Exemplar € 2,—