...a car...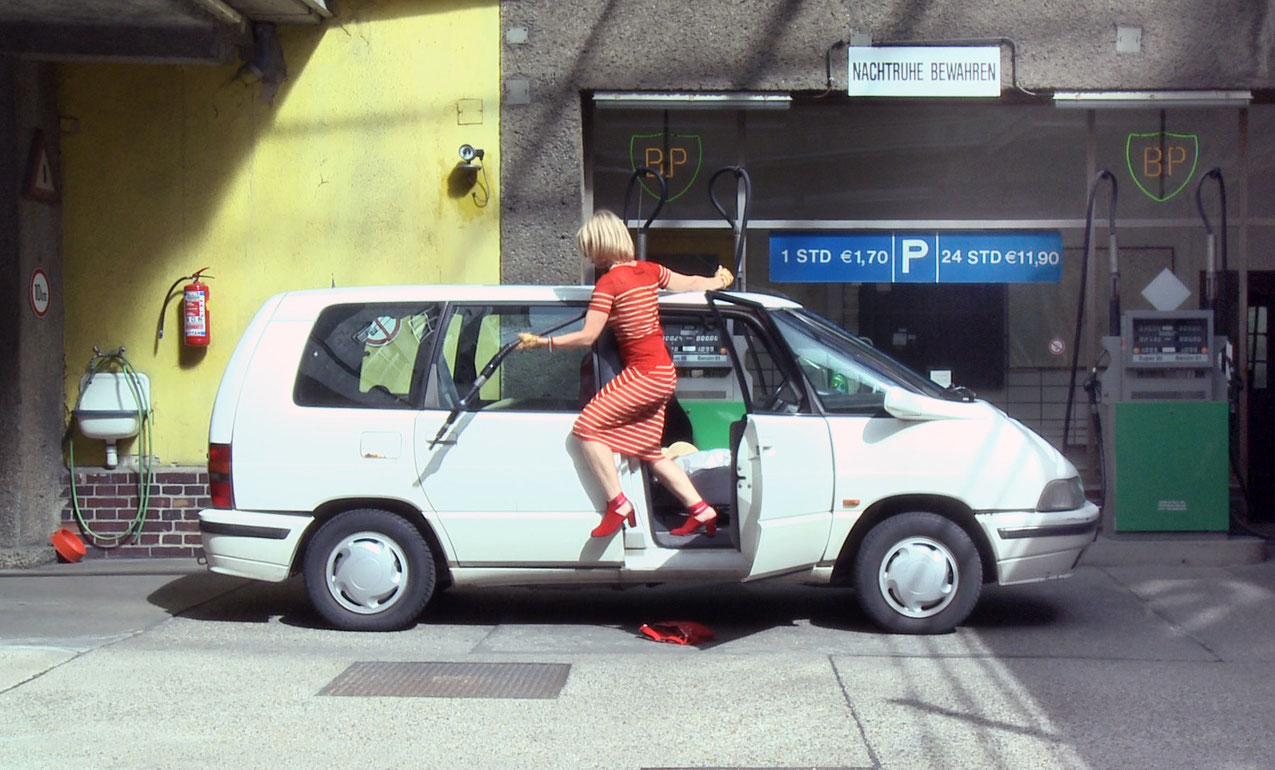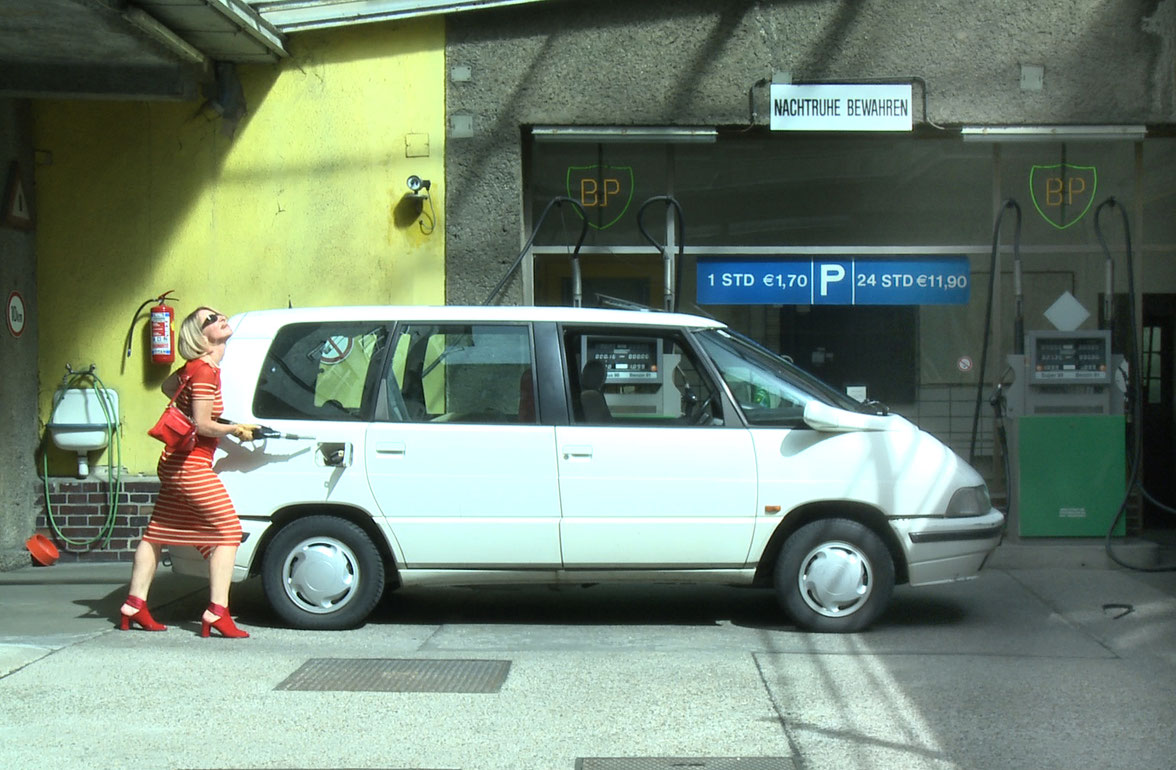 It´s an everyday scenario and a situation that many people are probably familiar with: a passageway that´s much too narrow for most cars, a stalling engine, or an underestimation of the distance to another vehicle with tragic consequences.
In her series entitled True Stories, Carola Dertnig has already examined a variety of everyday situations for their comic potential, and driving has its turn in ...a car.... Made up like a "hot chick," the artist at first maneuvers her huge automobile through the narrow entrance of Vienna´s Apollo Garage, which becomes the scene of her latest true-to-life comedy.
Once caught in the "system" of the parking garage, Dertnig employs the classic stereotype of a woman behind the wheel of a car: She runs into one wall after another, staying in the clichéd role when she examines the damage with an indifferent, clueless expression.
The familiar troubled relationship between women and cars comes to a head at a gas pump, where Dertnig engages in a variety of unusual gymnastics with the hose and attempts to close the door that was damaged in the garage, using a gasket and her behind.
A voiceover packages the car´s jumps and crashes in a lyric and absurd "automotive poem" the artist uses in a reference to dancer and choreographer Simone Forti.
More than just Dertnig´s poem refers to Forti, as the ease with which she integrates everyday experiences into her True Stories performances does also: A sock lost in public is as much a part of this as a stroller that turns crossing the city into running an obstacle course.
Similarly to the stroller, the car forces the artist into a role she plays with slapstick elements and discharges in an extremely high-spirited manner.

(Christa Benzer)

Translation: Steve Wilder
Orig. Title
...a car...
Year
2010
Country
Austria
Duration
8 min
Category
performance
Orig. Language
No Dialogue