Intrigue and the Ronches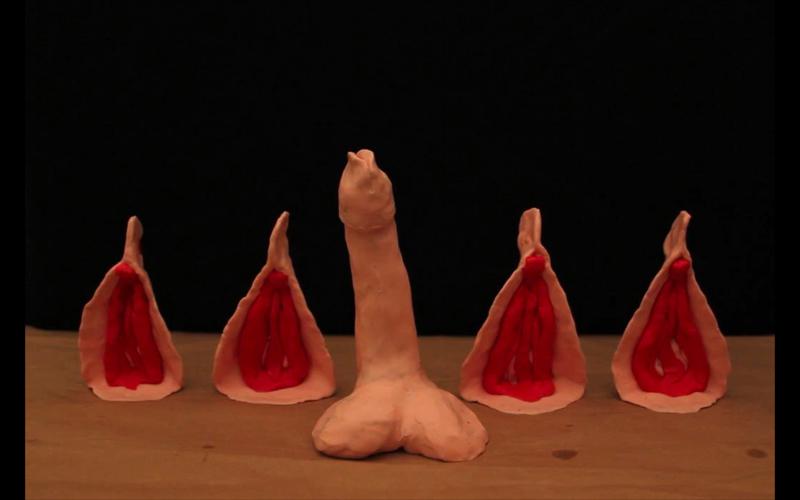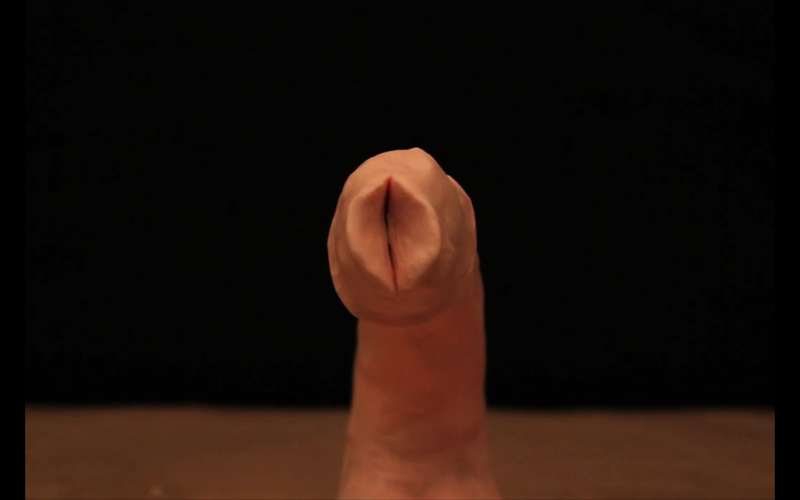 Sex, drugs and rock and roll: Rather than a hip-swiveling singer and dolled-up background dancers, in her animated film Die Intrige und die Archenmuscheln, Kurdwin Ayub presents naked facts: a singing penis performs on stage, vaginas move along in rhythm with the music, flutter their labia, and schmooze with the penis rock star. Sound is provided by the song "Have Love, will Travel" by the group The Sonics, a prime example of garage rock whose success began in the early 1960s with songs such as "The Witch," "Psycho," "Cinderella," and "He´s Waiting"; and continued with a late-1970s revival as a garage punk band. Anticipating Ayub´s clay cartoon characters to be satirizing precisely this cult band would be too short sighted. With relish, the filmmaker reveals rock-and-roll´s general performance strategies and relentlessly cuts to the quick of what is otherwise cloaked in the truest sense of the word: an emphasis on male, irresistible sex appeal in the form of macho clichés on stage, supported by female groupie behavior. The lyrics, "No matter when, no matter where I´ll be, I´m looking for a woman that´ll satisfy me" can be seen as the film´s main motif. The not entirely G-rated commentary thereby brings to mind the claymation film Tiger licking Girl´s Butt (2004) by artist Nathalie Djurberg, which "confronts [viewers] with complementary thematic pairs, such as power-impotence, care-abuse, violence-love, masochism-sadism, and monstrosity-vulnerability." (Franziska Bruckner)

"At the center of" Kurwin Ayub´s works are generally "relationships between girls and boys" (Kurdwin Ayub), whereby disturbing moments, or twisted clichés play an important role. This also occurs in Die Intrige und die Archenmuscheln, in that the stage show comes to an abrupt, violent end. Contrary to expectations, the clay penis does not copulate with the vaginas offering themselves to it, but instead, begins to slaughter and devour them. An incredibly angry end of a wonderfully ironic music video. (Peter Panter)

"No matter when, no matter where I´ll be, I´m looking for a woman that will satisfy me." A penis performs a cult hit by the Sonics, swings its "hips" and gathers a group of vaginas around it. As groupies do, they are looking to be close to the lead singer, but things turn out differently.
Orig. Title
Die Intrige und die Archenmuscheln
Year
2010
Country
Austria
Duration
2 min
Category
Animation/Plastilin
Orig. Language
No Dialogue