XXX!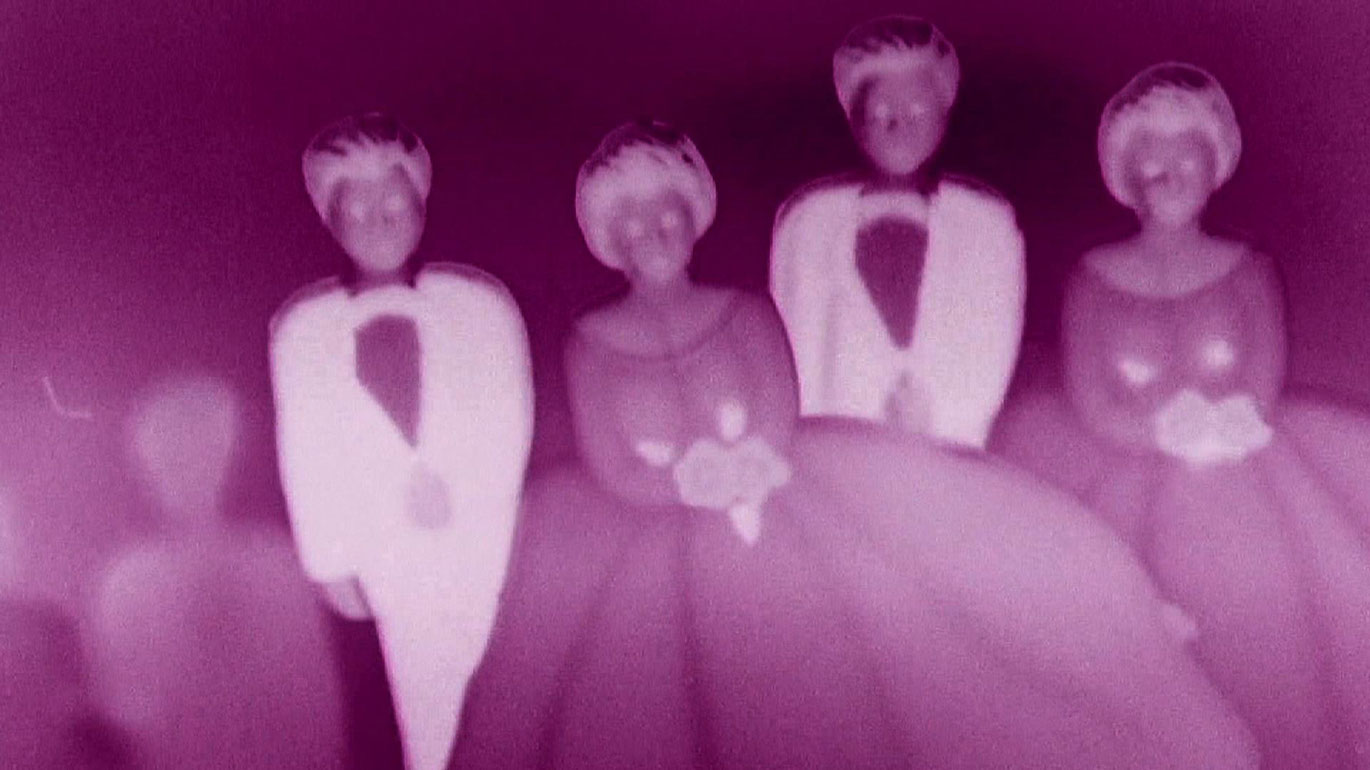 The concept of XXX! appears as a visually floating metaphor of deathly images: White shadows... The filmmaker still had a roll of 16mm film left with material of never used scenes. He filmed directly from the screen, with a HDV camera, in infrared and in negative, some of the 16mm scenes even in the format 16:9, and in that way invaded the image. A poplar in the storm, two of the four teletubbies, skulls, ashtrays, radiograms, antennas, (...), candle flame. stormy atmosphere.

(Dietmar Brehm)


Some time ago, the XXX emblem designated the strictest of film censorship categories. Now we find this XXX (even with an exclamation mark added to it) serving as the title to a film. And since this is not a Vin Diesel-flick, one might wonder what exactly it is in this film that can be shown only under such restrictions.
Branches of trees waving in the wind, a wig, a skull, Teletubbies, a whiskey bottle and some other objects follow each other in close-up: Do these things have XXX restrictions imposed on them because they are so sinister and obnoxious? It could be that the film-maker´s name brings back cinematic memories: recollections of images that reflect (on) old school-porn, of Kenneth Anger style altars in apartments, or of Stooges songs. And we might think: Of course, showing things of this kind, that certainly calls for censorship. But it´s not that simple.
Dietmar Brehm´s objects are fetishes, Latourian "faitiches" even. They are image-things with miraculous qualities, or rather: They appear as such when seen in a certain light. This light is the flickering of the candle at the end of XXX! which in its turn condenses the way in which every shot of Brehm´s film emits light: the pulsating glow of a screen reminiscent of a TV set. So, what we see in XXX! reaches us through the most homey of all possible screens, as something always already seen – and as a negative image with a white aura; the latter is itself the result of a flickering, of a shift from positive to negative (from "Pos." to "Neg.", one could say, referring to the touch of Kurt Kren in these images), between homey and uncanny, horror and humor.
The atmospheric soundscape has us hear far away thunder and rain close by. It´s raining outside, and we are inside: It seems as if we´re safe as houses, at home with Teletubbies and candle, wig rack and skull. Or could it be that we have to read these images as having shifted, and that, perhaps, we accidentally fled from the rain into the uncanny house, unheimlich home of a serial killer? Just as in a horror movie. Homey after all. What is uncanny in XXX!, almost too obnoxious to be shown is this very flickering: between the display of fetishes as always already seen, almost ridiculous objects and a fascinated dedication to them. It´s raining, and every image is purple. As the old song goes: I never meant to cause you any pain. I just wanna see you laughing in the purple rain.

(Drehli Robnik)
Orig. Title
XXX!
Year
2011
Country
Austria
Duration
8 min 5 sec
Category
Experimental
Orig. Language
No Dialogue