Life on the Horn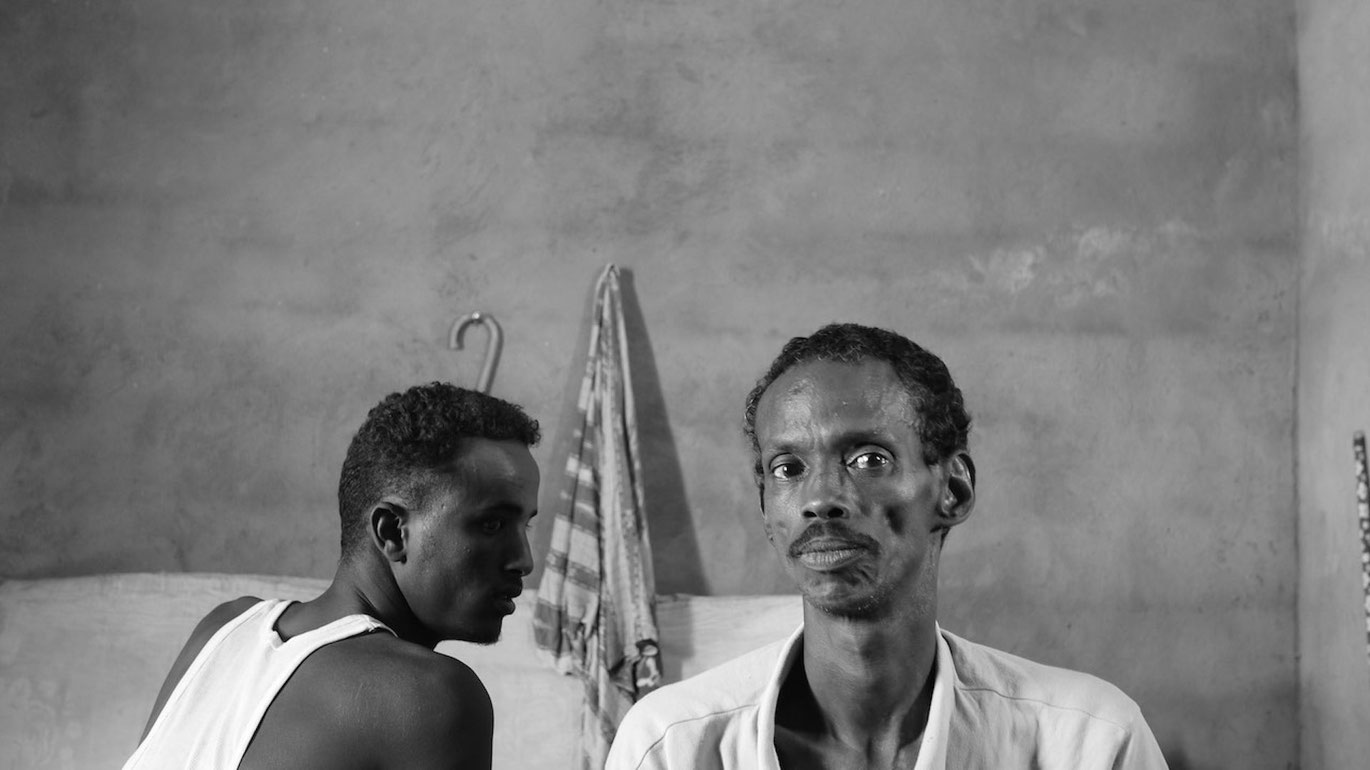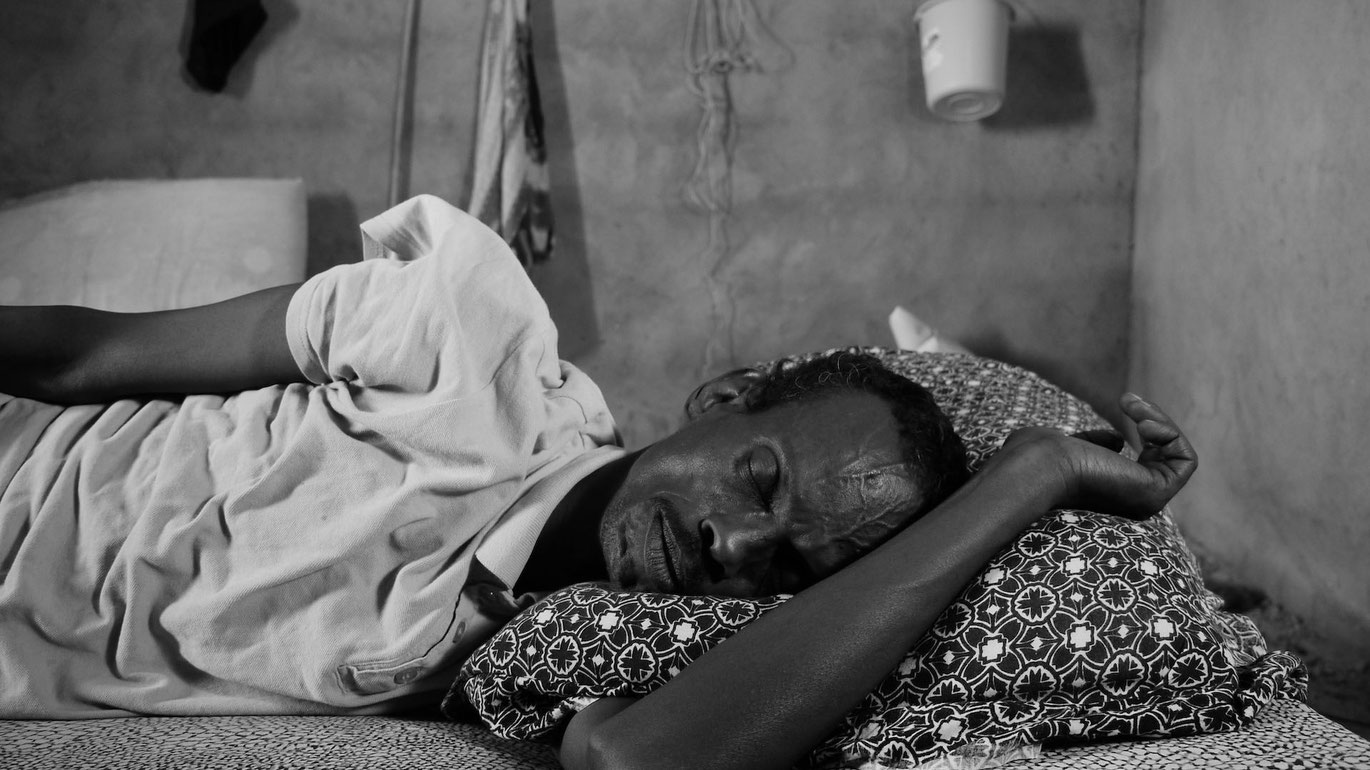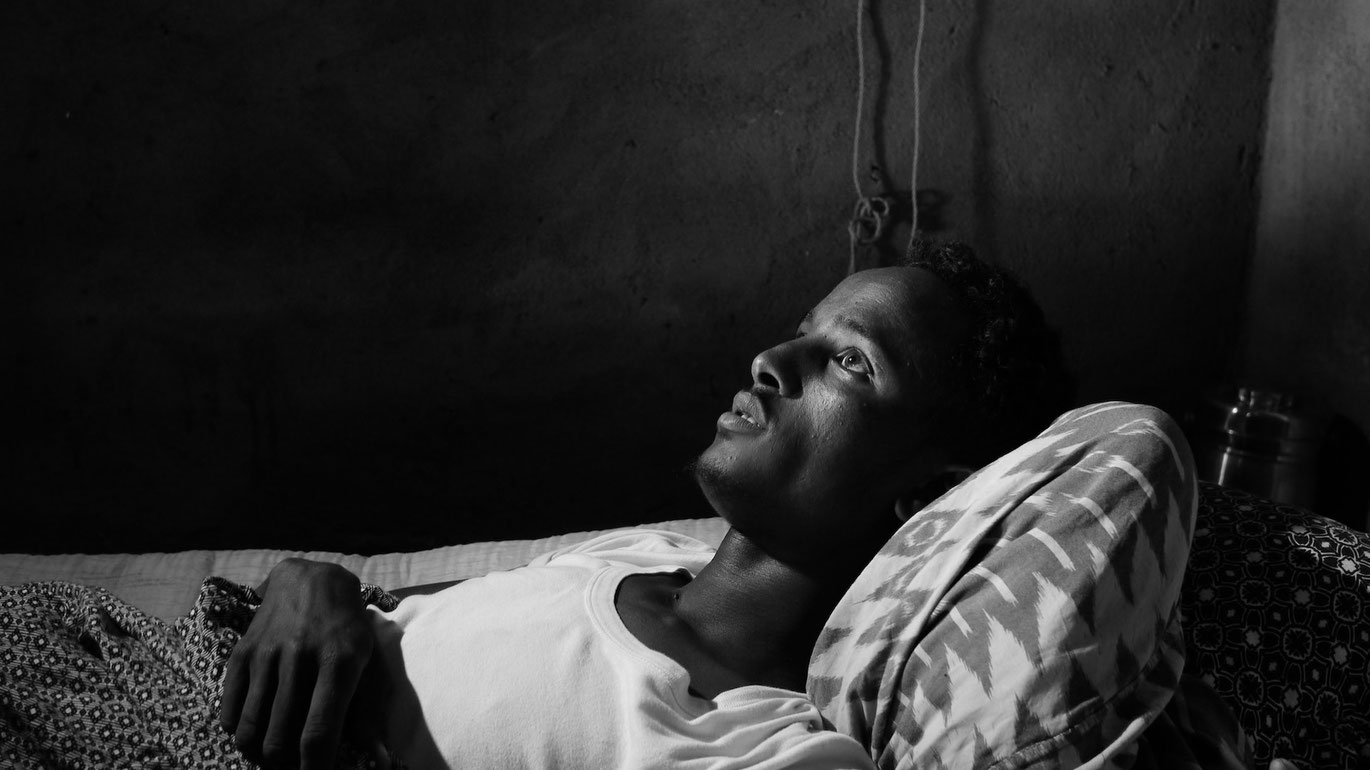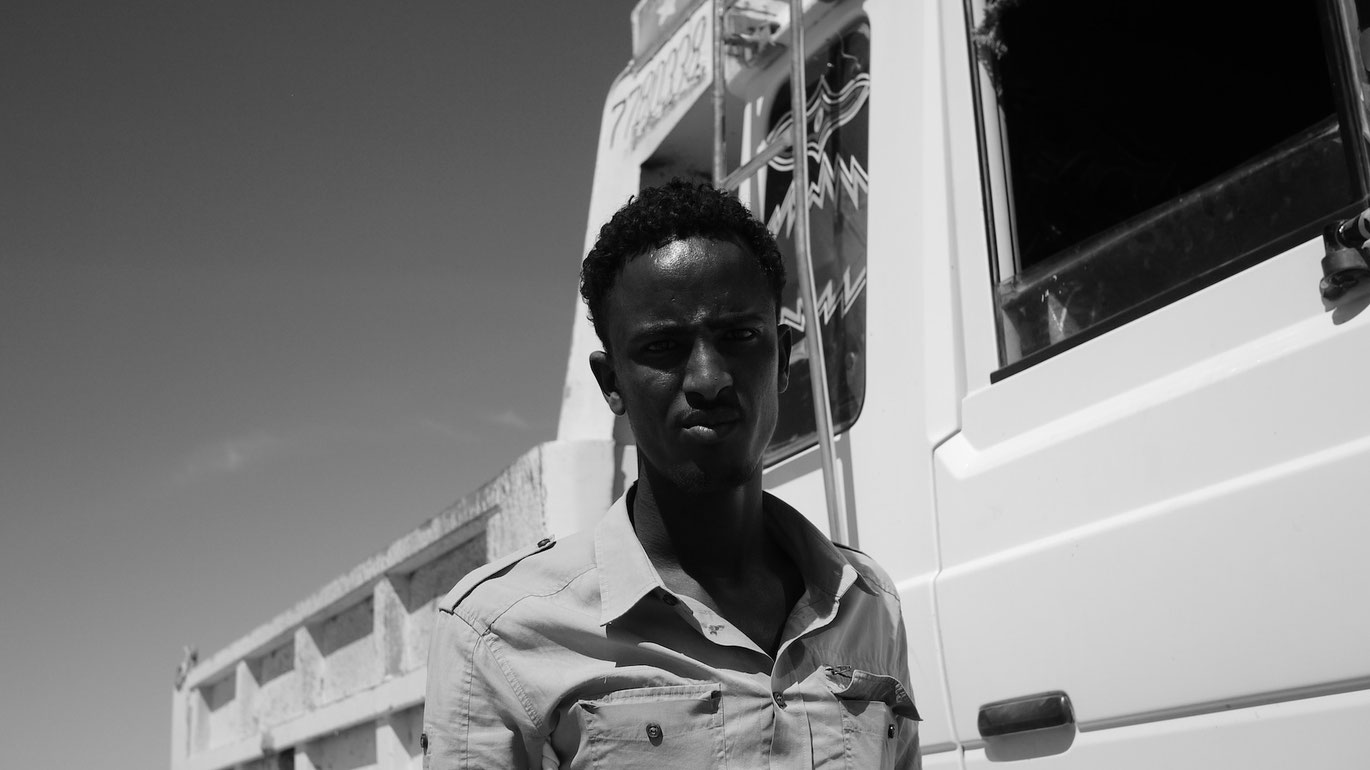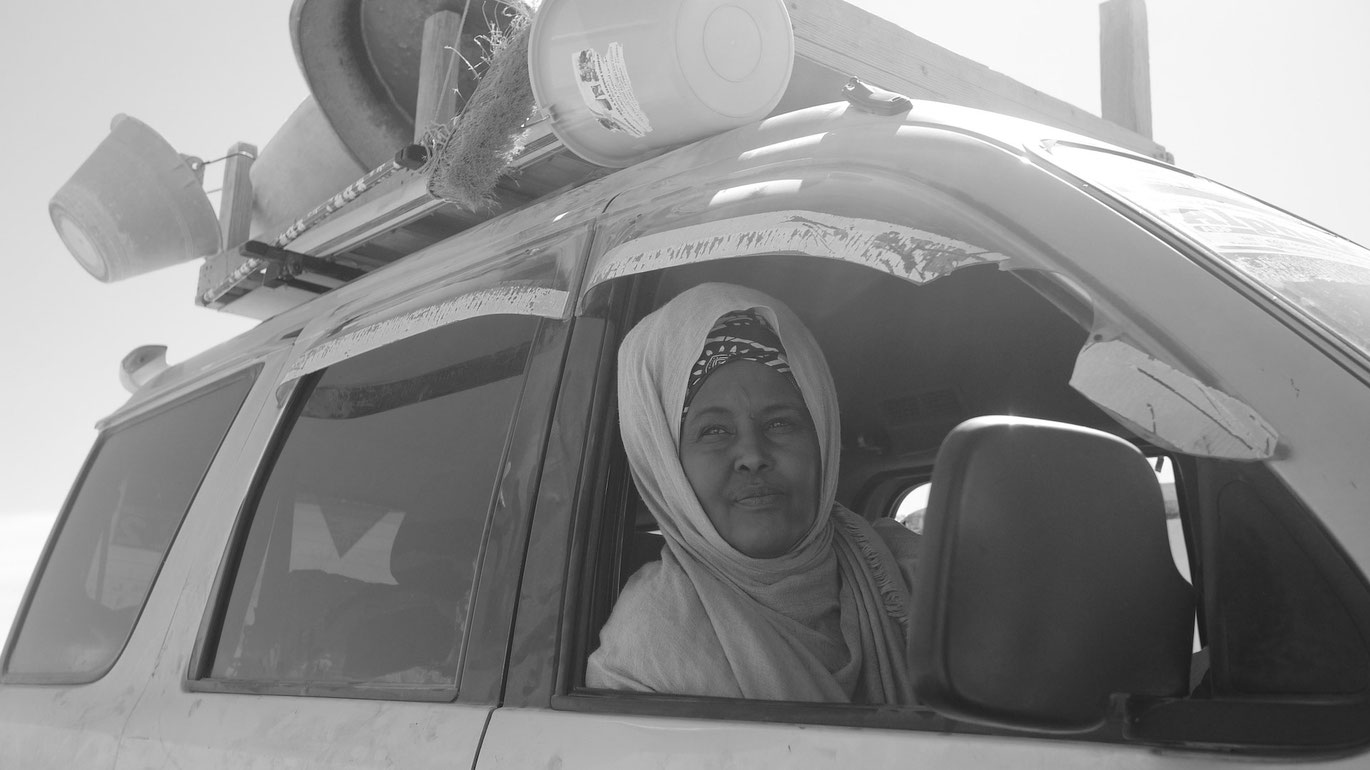 Two men squat on their beds, still half asleep. Entering by way of a crack in the door, the wind blows through their meagre dwelling. After a while, the young man hands the older one a pill, adding it is the last. It is in tersely concise tableaus such as this, captured in enchanting black and white, that the story unfolds of an everyday catastrophe taking place on the Somali coast. While the son takes care of his dying father, the surrounding countryside grows empty. Neighbors are in the process of moving out as the young man delivers a load of sand to a long since abandoned construction site. Only its owner remains, hanging on to a prayer chain, his last mainstay.
It has been over the course of several decades that Europeans, above all the former colonial power Italy – have been dumping illegal toxic garbage in the ocean at the Horn of Africa, allegedly in exchange for arms shipments to local warring parties. Since the 2004 earthquake and subsequent tsunami devastated the region, the Somali coastal area is contaminated.
How does one show such a "slow" catastrophe, with causes and effects that stretch over the course of several human lifetimes? Life on the Horn tells it elliptically, near wordlessly, using the bare minimum, finding precise and highly sensitive images to register this chronic violence – in gazes, gestures, landscapes. Director Mo Harawe was born in Mogadishu and has been living in Austria since 2009. He depicts an environment that virtually engraves itself on the bodies of its residents, whether as shortness of breath or an all-pervasive sense of abandonment. Life on the Horn is political narrative cinema in the form of grieving: With the barest of means the film succeeds in making the incomprehensible comprehensible. (Nikolaus Perneczky)
Translation: Eve Heller

For decades, toxic waste has been illegally deposited on the coast of Somalia. The tsunami earthquake in 2004 damaged the poisoned containers, which led to the spread of diseases. Many local people had to leave their villages, but some stayed and lived with the aftermath.
Orig. Title
Life on the Horn
Year
2020
Countries
Somalia, Austria, Germany
Duration
25 min
Category
Short fiction
Orig. Language
somali
Subtitles
English, french, italian