The zip of my pants is open. Like my heart.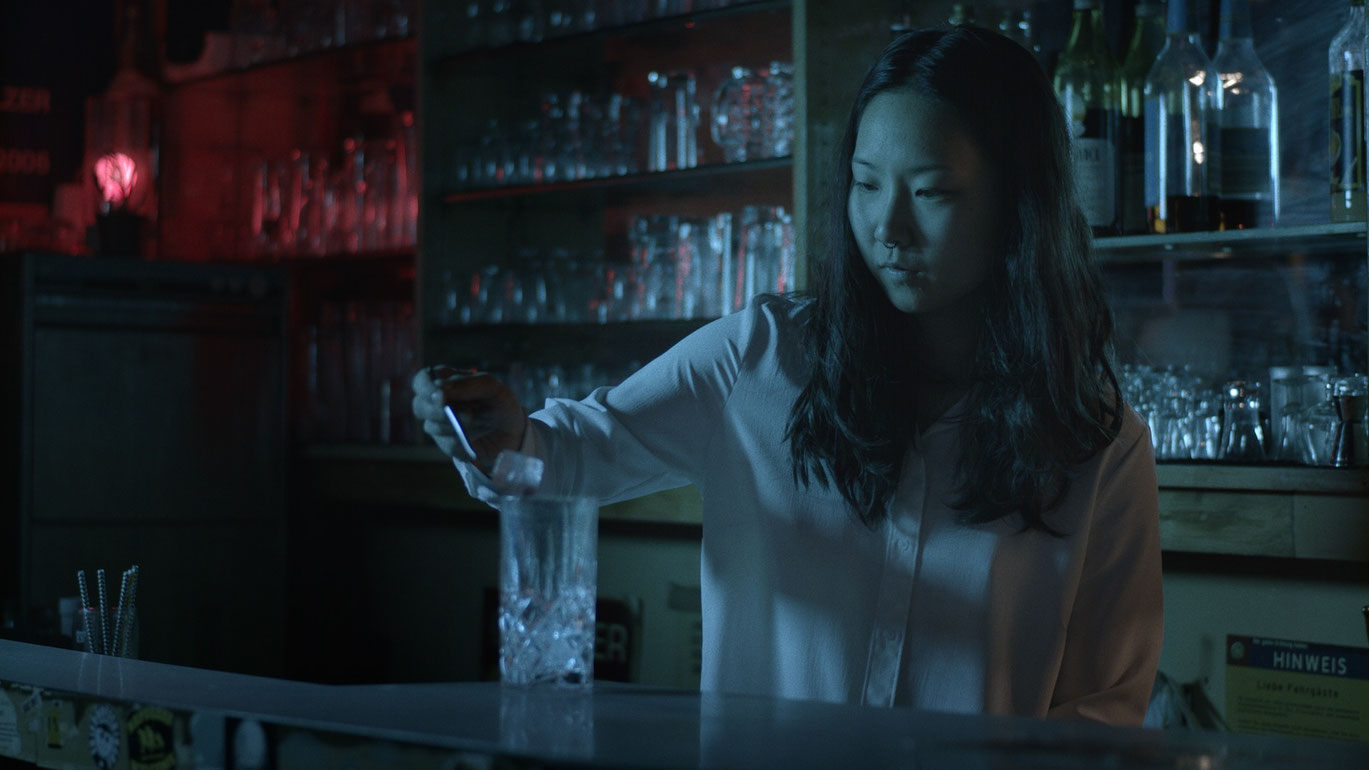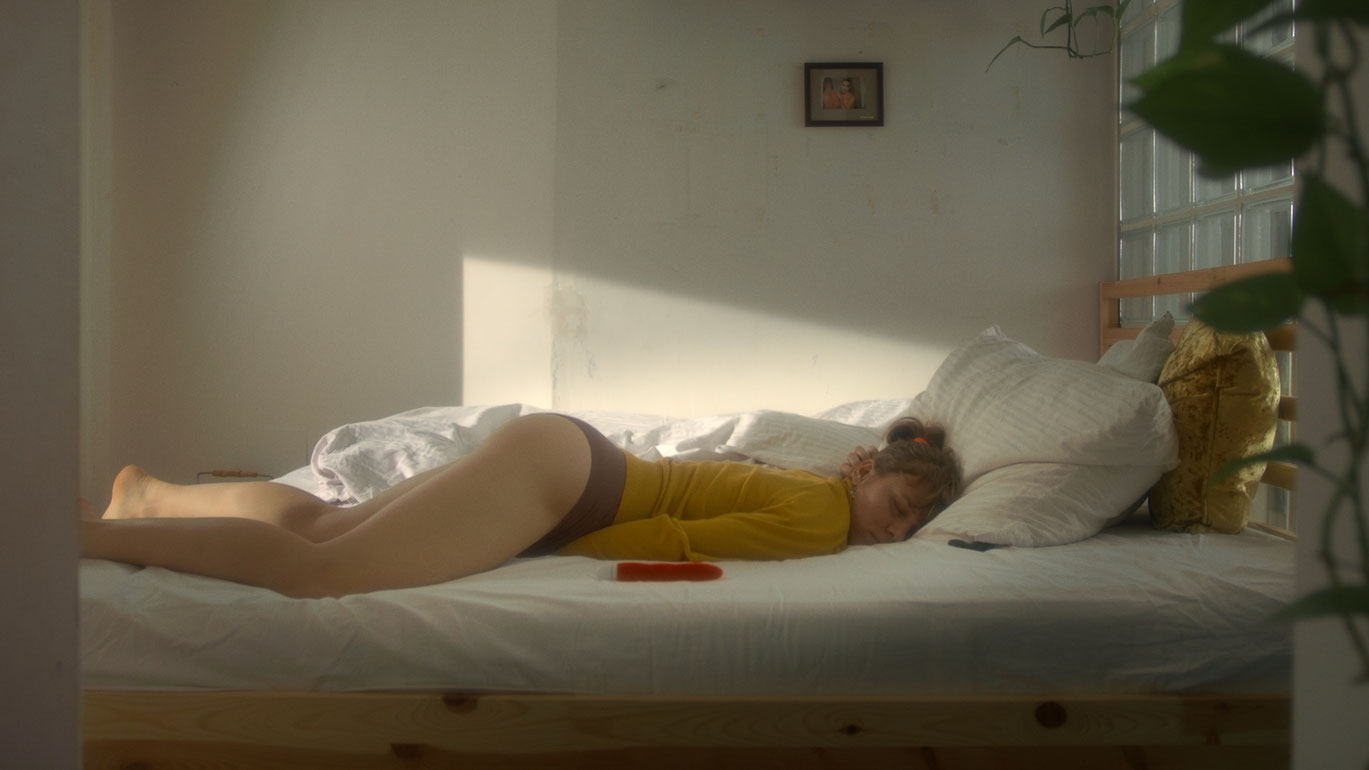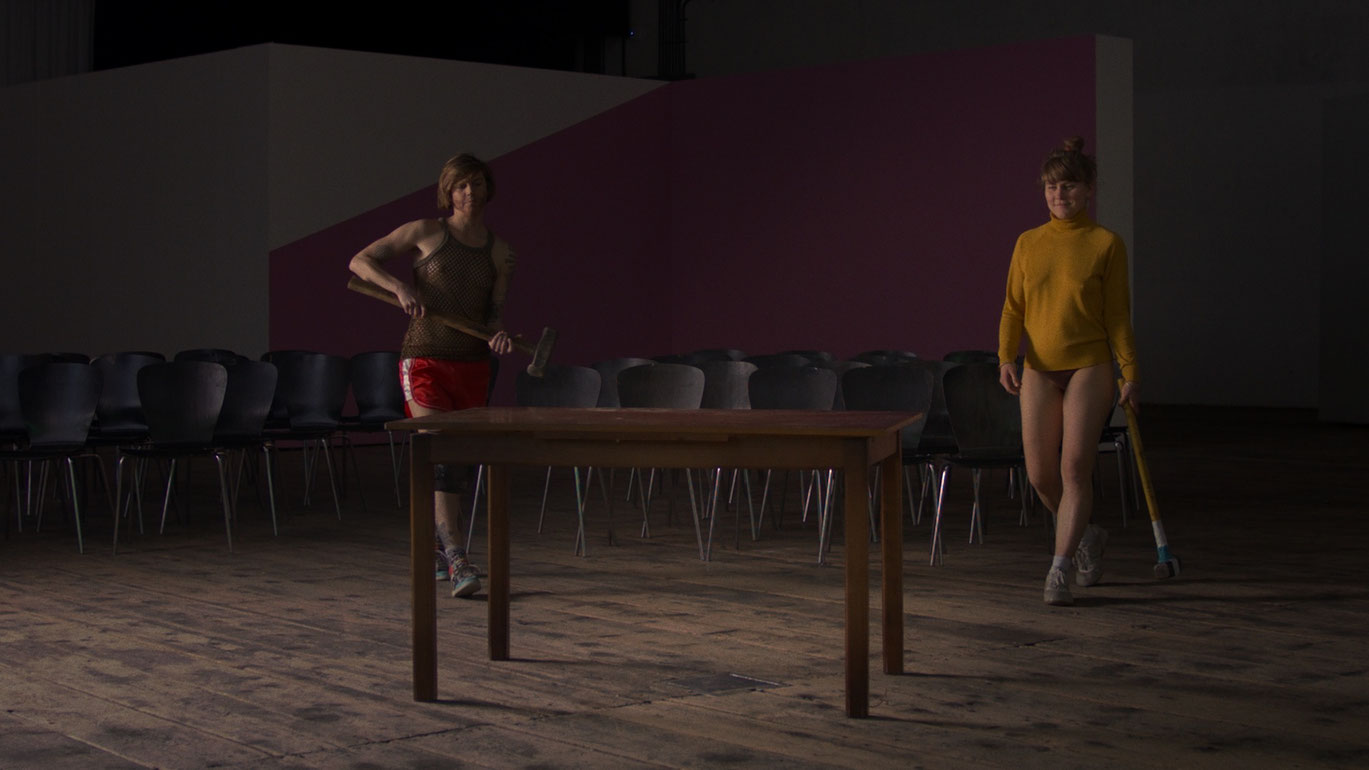 A young woman indulges in erotic daydreams. The lead actors in the sexy cinema inside Thea's head include: the gorgeous bartender from the trendy bar, who thirsts for menstrual blood; Laura's "beautiful cousin" who plays the Magic Mike of Drag in a saucy mesh shirt; and not least of all, superblonde Sasha, an extra cool bondage expert and rigger with an exceptional sense of order. But even in her imagination, Thea encounters quite a few hurdles: What do you do with a hot pickup when the object of your fantasy doesn't speak the same language? Are strap-ons a no-go? What about when irresistible hunger hits during a bondage session? With its humor and explicit attention to sound design and Foley effects, the film's snaps, crackles, and pops are enough to delight any fan of ASMR, as multitalented director Marie Luise Lehner browses through the full catalogue of kink: hair, feet, nylon, sploshing, play-fighting, shibari – you name it.
For decades now, so-called sex-positive feminists have been working on desire as a tool of emancipation by bringing "deviant" forms of pleasure into focus and undermining conventional gender images. In the "post-porn" mindset, however, the issue is not that of ostensible authenticity in sex. It's more a matter of experimenting with alternative representations of sexual desire that do not offer the conventional, classic spaces of identification; in doing so, they question what seems clear and natural. The belief that the prevailing gender order should be broken down just as gleefully as the wooden table at the end of the film is something that Thea and her lovers can all agree on. Equally enjoyable is the porn queer soundtrack by hyperpop darling Tami T and Viennese rap star Dacid Go8lin. Cunts of all genders on fire! (Vina Yun)

Translation: John Wojtowicz
Orig. Title
Mein Hosenschlitz ist offen. Wie mein Herz.
Year
2022
Country
Austria
Duration
28 min
Category
Short fiction
Orig. Language
German, English, korean, russian
Subtitles
English