Fridolin Schönwiese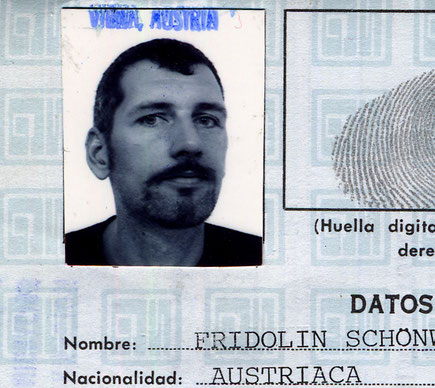 * 1967, Austria

Born in 1967 in Vienna, 1986 Studies of journalism & theatre, since 1987 membership of the art-group GANG ART,1991 Luft-Räume / Apollo Kino - Expanded Cinema Project.
More Texts
Bibl. Schönwiese Fridolin (Bibliography)
Martin Prucha/Claudia Dias/Christian Cargnelli, "Statisten, sinnlose Türme und weggeschmissene Menschen", in: Falter 25/1991 Wien. Michael Z. Wise, "Complicity in Concrete: The Architecture of Vienna's Nazi Past", in: The Washington Post, 3.2.1991. "Luft-Räume/leichtsinnig", in: Die Presse, 25./26.5.1991 Wien. Lona Chernel, "Reale und erfundene Schicksale", in: Wiener Zeitung, 13.6.1991 Wien. Martin Blumenau, "Luft-Räume", in: Musicbox, 19.6.1991 (Radio). Elisabeth Loibl, "Ein Objekt der Verdrängung", in: Arbeiterzeitung, 21.6.1991 Wien. Vera Purtscher, "Lufträume", in: Forum 146/1991. Michael Palm, "Blick in den Luftraum", in: Der Standard, Juni 1991 Wien. Elisabeth Büttner, "Im Widerstreit der Ideologien", in: Filmbühne Mödling (Hrsg.), Filmbrunch 1-19, Wien/Mödling 1992. "Luft-Räume", in: multimedia 14/1991. Stefan Grissemann, "Universalkino: Cosmodrom im Planetarium", in: Die Presse 13.10.95 Wien.