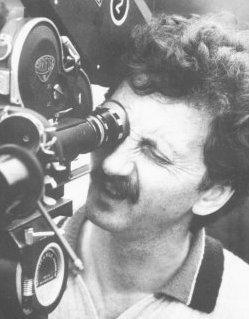 * 1932, Austria

Born in Vienna in 1932. Member of the Vienna Boys' Choir. Attended music high school in Frankfurt am Main. Textile college in Vienna. Jazz pianist. Worked in architecture and as a press photographer. Exhibition of photographs and paintings at Vienna's Art Club. Since 1949 has written screenplays, first in movie theaters, then his own, and from 1953 collaboration with colleagues at the Film Academy. From 1951 practical work on film, first as assistant for productions of documentaries. Attended film academies in Vienna and Rome (CentroSperimentale di Cinematografia). Since then screenwriter, cameraman, editor, director and producer of documentary, experimental, advertising, fiction and music films and series. This was followed by years spent working in Switzerland, Germany and Italy—through rarely in Austria—and regular film work in Europe, Japan, Peru, St. Helena, the US, New Zealand, etc. After numerous festivals and awards, retrospectives at the Austrian Film Museum, Vienna; the National Film Theatre, London; Centre Georges Pompidou, Paris; the Lupe, Berlin; the Irish Film Center, Dublin; Gasteig, Munich; Zurich, Rome and Tokyo.
2003 Austrian Cross of Honour for Science and Art
2007 Otto Breicha Award for Photography, Museum der Moderne Salzburg.
Lives, works and paints in Vienna and Krems.