Karø Goldt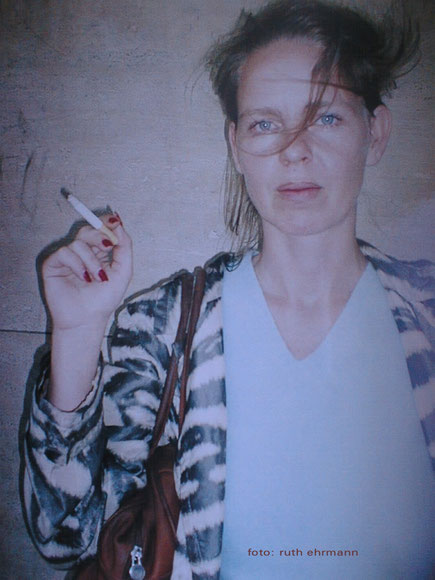 Karø Goldt © Ruth Ehrmann
* 1967, Germany

born in Günzburg, Germany
1998 Diploma at the School for artistic photography Vienna. 2000 fellowship at the Cité des Arts, Paris. 2001 Award European Architecture for photography; Vienna Festival: live act with rashim; Special Mention, First International VJ Contest, Diesel Award, Bologna. 2003 fellowship in New York. 2011 Austrian National grant for photography.
Various exhibitions for photography, fotofilm and objects in Berlin, Brüssel, Basel, Riga, Wien, Madrid, Paris, Barcelona, a.o. since 1995; participation at international festivals since 2001. Lives in Berlin and Vienna.
More works:
FLIGHT cancelled, 2009
spot on – spot off: UGANDA, 2009
lukrezia (ON COLOR I), 2009
blind spotting (ON COLOR II), 2009
stillife with fruits (ON COLOR III), 2009
blind, 2010
second season love, 2011
silence, 2012
the turning point, 2016
the very moment, 2016
A Woman Of Today, 2017
my silver bullet, 2018
me and my polish liver, 2018