Belinda Kazeem-Kamiński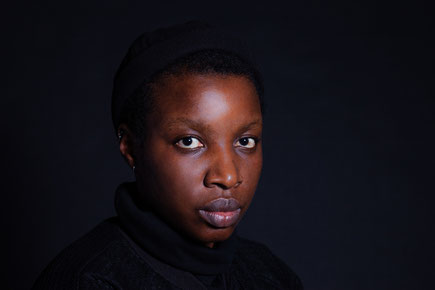 Foto: Abiona Esther Ojo
* 1980, Austria

Born 1980 in Vienna. Artist and writer. She works with an interdisciplinary approach that combines de- and postcolonial and Black feminist theory with a visual practice. She is interested in Black radical imagination in past present, and future. Her artistic work combines photography, collage, video, and performance.
Since October 2015 Belinda Kazeem-Kamiński is a PhD-candidate in the PhD-in-Practice Program at the Academy of Fine Arts Vienna and works on the project The Non-Human. The Believer. The Alien. Unsettling Innocence. In the frame of this project she confronts three scenes from Austrian history with approaches from the field of US-American Black studies, in order to think about the performativity of Blackness in relation to Austrian coloniality.
In 2016 Belinda Kazeem-Kamiński was awarded with the Theodor Körner Prize for Art for the project Naming what was once unnameable, that deals with childhood and the experience of otherness. In 2017, she was granted a three-year scholarship for her PhD-project from the Austrian Academy of Science.