Claudia Müller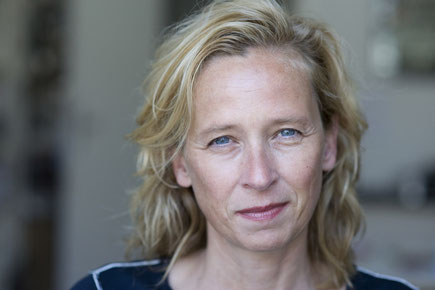 Foto: Milena Schlösser
* 1964
Claudia Müller, born in 1964, is a German documentary filmmaker based in Berlin. She is known for her several excellent film portraits dedicated especially to international female artists. Müller has a profound knowledge of production and theory of contemporary art, as well as an intimate insight of the art scene; during almost three decades she has built up connections with artists all over the world.

After her studies of German Literature, Journalism and Arts at Universities in Berlin and Cologne she worked with Peter Greenaway and Krzystof Zanoussi. Since 1991 she has been an independent television journalist and director, making numerous film documentaries. She founded her own production company PHLOX Films in 2007 (www.phlox-films.de)

Claudia Müller is particularly interested in the visual arts, with films presenting the work of artists such as Jenny Holzer (2009), Shirin Neshat (2010), Cindy Sherman (2009), Kiki Smith (2014), VALIE EXPORT (2015), Katharina Grosse (2020), Heidi Bucher (2021) as well as writer and theater director Hans Neuenfels (2011) and designer and artist Helmut Lang (2015).

With her ongoing landmark documentary series Women Artists Claudia Müller has featured Katharina Grosse, Annette Messager, Berlinde de Bruyckere, Monica Bonvicini, Tatiana Trouvé, and Ursula von Rydingsvard. More than 80 female artists from varied geographical and cultural contexts have been represented in this comprehensive project. Her work has contributed to the ongoing debate on identity, gender, sexuality, feminism, female esthetics, and the visibility of women in the arts. The DVD was published by Walther König Publisher (2019).

Her latest documentary series project, Art in the Desert, was broadcasted on Arte in 2019. Müller currently finished a feature-length documentary on the Austrian Nobel Prize winning writer, Elfriede Jelinek.