Random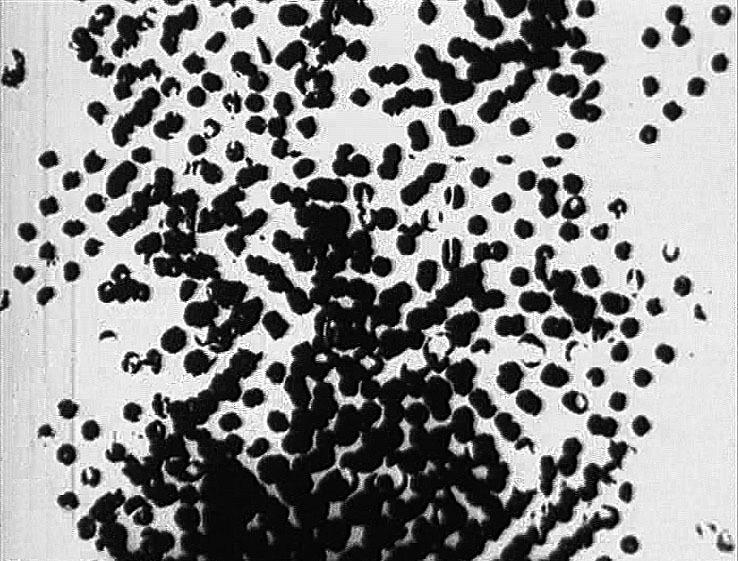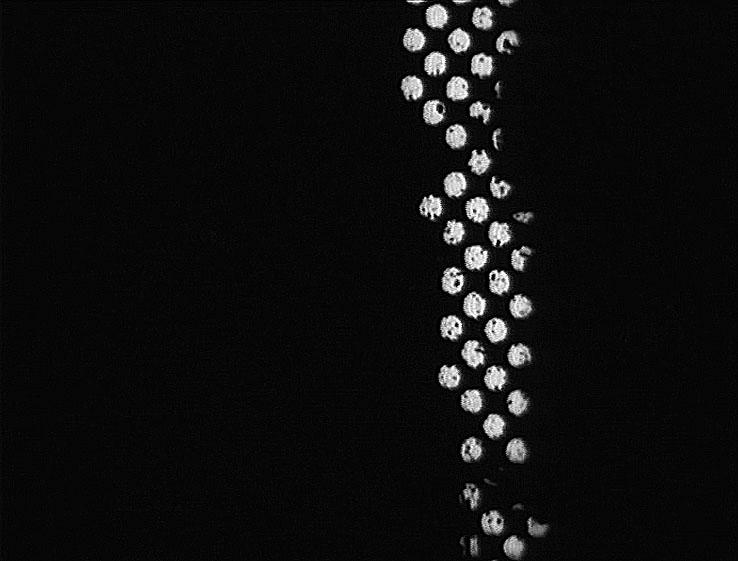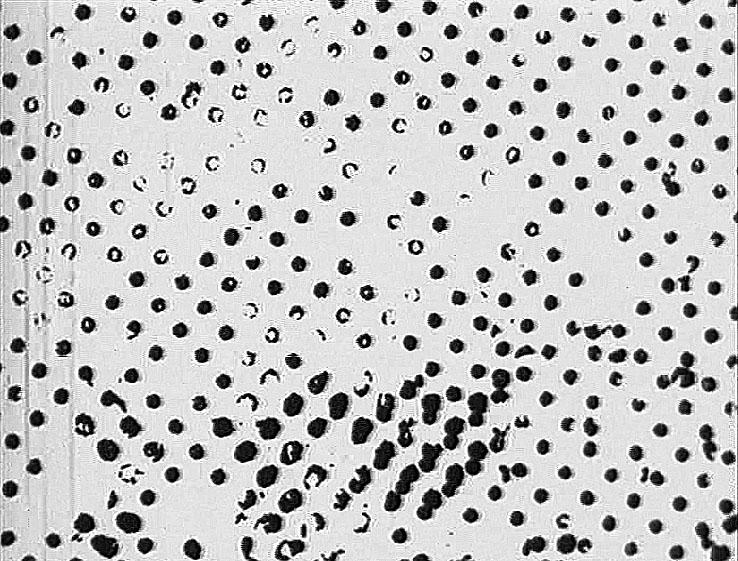 All the films I completed between 1962 and 1964 – like most of my works – were made according to operational modes of methodical inventions, which means they followed a predetermined schema. This way, personal and aesthetic interventions were made impossible and absolute loss of control was secured in the final production.
I reject all forms of indoctrination, entertainment of plot, as well as what I myself could – possibly – tell my imagined audience; every form of meaning or personal mythology has to arise in the spectator himself, because only total chaos assures individual freedom. In Random – the first film created with the aid of a computer – an actual, mathematically defined program of randomness was developed – since no author is capable of producing a purely coincidental event, even if he is acting unconsciously. (M.A.)

A randomized cathode beam has been transferred to 35mm celluloid – in this sense Random can be seen as one of the first "computer-films" ever.
Orig. Title
Random
Year
1963
Country
Austria
Duration
5 min
Category
Avantgarde/Arts
Orig. Language
No Dialogue