Marc Adrian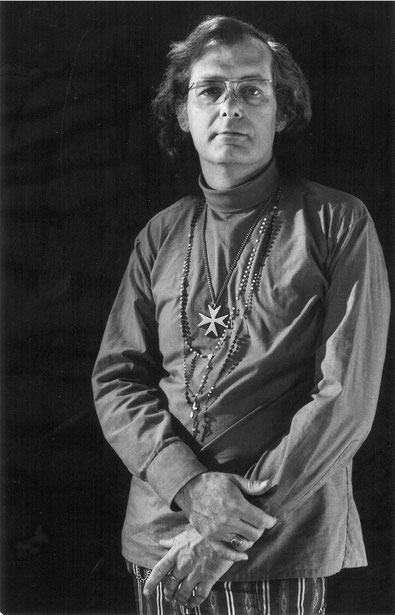 1930 - 2008, Vienna
1948-1954 studies in sculpture with Fritz Wotruba at the Viennese Academy of Fine Arts. 1948 first sculptures, from 1949 onwards various exhibitions, 1952-54 studies in Milan and Paris (Académie de la grande Chaumière, Prof. Ossip Zadkine). 1957-58 unaccredited student at the IDHEC College of Film in Paris. Since 1953 studies in film; since 1954 involved with kinetics, rhythmic interferences and problems of optical structures; since 1960 work with infra-structures and meta-structures; since 1965 studies in perceptive psychology at the University of Vienna. 1970-73 professor of painting and aesthetic theory at the College of Fine Arts in Hamburg; numerous lectures at American universities. 1980-81 co-worker at the Center for Advanced Visual Studies at Massachusetts Institute of Technology (MIT), Cambridge, USA. 1988-89 guest professor for visual communication at the University of Hessen and at the Polytechnic University in Kassel. Member of the Viennese Secession, the Assembly of Authors in Graz and the Austria Filmmakers Cooperative.
More Texts
Bert Rebhandl über Marc Adrian
Bei Marc Adrian hat der Zufall Methode: "die sinnlich wahrnehmbaren signalträger stehen in jedem einzelnen kunstwerk eines künstlers untereinander in einer festen beziehung", deklarierte er 1957 in seiner "theorie des methodischen inventionismus". In den frühen Filmen gestaltete Adrian diese Beziehung der "Signalträger" nach musikalischen Mustern: In
Black Movie II,
wo monochrome Farbkader in rhythmischer Montage aufeinanderfolgen; die frühere Version zusammen mit Kurt Kren hatte als Filmmaterial überhaupt einfach bunte Vorlauffilmstreifen genommen. In
1. Mai 1958
wandte Adrian vorher festgelegte kompositorische Muster auf eine Reihe von schwarzweißen Aufnahmen an, die von einem Ausflug in den Prater berichten (Kurt Kren hatte sich eine Kamera gekauft, man sieht dem Film den Enthusiasmus für das neue Instrument an).
Die Filme Wo-davor-bei und Schriftfilm variieren diese Verfahrensweisen, indem sie Sprachmusik abbilden. In einer Art verfilmter "konkreter Poesie" ist immer noch der Autor anwesend, der den Ort der Wörter im Kader und deren Abfolge festlegt.
Der Regen, der auf einem Theaterstück Adrians aus den 50ern basiert, zusammen mit Kurt Kren begonnen und erst 1983 ohne ihn fertiggestellt wurde, spielt schon auf der rein textuellen Ebene mit den Elementen der frühen Filme: Die Modalverben und Infinitive, die ein Chor spricht, verweisen auf filmische Aggregatzustände ebenso wie auf zyklische, ineinander verschobene Abläufe, die zum Ton ein Eigenleben entwickeln und nur gelegentlich Momente der Identität andeuten. Sehr heterogenes Material zu ausgesprochen suggestiver Sprache: "ich bin der regen/wie lange wissen/weswegen sein".
(Bert Rebhandl, Stadtkinoprogramm Nr. 268, 1995)