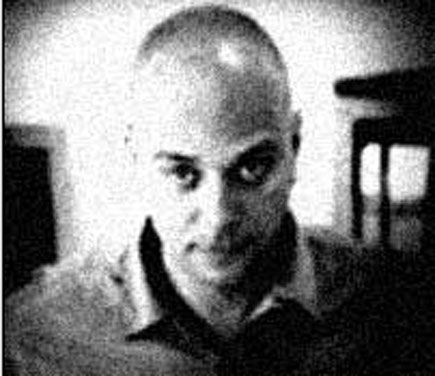 * 1959, Austria

Martin Arnold is a filmmaker and artist who gained international acclaim for a series of 16mm films, including pièce touchée (1989), passage á l'acte (1993), and Alone. Life Wastes Andy Hardy (1998), among others.

In recent years he has produced video works such as Shadow Cuts (2010), Whistle Stop (2014) and Fluids, In Tinseltown & Background Check (all 2023), which are grouped here as BLACKOUT.

In the film context, Martin's works have been represented at a number of international film festivals (e.g. Cannes, Rotterdam, New York) and cinematheques (including Centre Georges Pompidou, Cinèmathéque Royale/Brussels, at the Tate Modern and the National Film Theatre/London, and MoMa/New York).

In an exhibition context, his work has been shown in various museums (including the Barbican Art Center & the ICA/London, the Witte de With/Rotterdam, the Kunsthaus Zürich, the MACBA/Barcelona, CA2M/Madrid, at Les Abattoirs/Toulouse & FRAC/Rouen, at Marta Herford/Herford & the CAMH/Houston).


More Texts
Bibl. Arnold Martin (Bibliography)
Karl Sierek, "Ziemlich abstrakt", in: Das Licht der Peripherie, Katalog Mus.d.20.Jh., Wien 1988. Tina Stadler/Peter Zach/Bogdan Grbic, "Œil Touché. blimp im Gespräch mit Peter Tscherkassky und Martin Arnold", in: blimp 13/1989. Alexander Horwath, "Berührt-Geführt: Heiße Liebe zwischen Technik und Intellekt", in: Der Standard, 11.10.1989. "Blondinen einzeln unter die Lupe genommen", in: Die Welt, 1.11.1989. Peter Illetschko, "Tanz der Bilder", in: Parnaß Art Magazine, Jan./Feb. 1990. Bernhard Praschl, "Griff in den Müll", in: Die Presse, 9./10.6.1990. "A modernist approach to biography", in: The New York Times, 30.9.1990. Gerhild Illmaier/Bogdan Grbic, "Pièce Touchée on the Road. blimp im Gespräch mit dem Avantgardisten der 3. Generation", in: blimp 14/1990. "Pièce Touchée' de Martin Arnold", in: Bref - Magazine du Court-Métrage 5/1990. Peter Tscherkassky, "WIRKLICHE FILME oder: Gibt es ein nicht-fiktionales Kino?", in: blimp 16/1991. Peter Tscherkassky, "Die Analogien der Avantgarde", in: Cecilia Hausheer/Christoph Settele (Hrsg.), Found Footage Film, Luzern 1992. Robert Holeman, "Austrian filmmaker Arnold visits Camera Obscura", in: Spectrum, 13.10.93, ToledoPeter Tscherkassky, "Tendenze del cinema d'avanguardia - Filmavantgarde in Österreich" (ital./dt.), in: Francesco Bono (Hrsg.), Austria (in)Felix, Rom/Graz 1992. Stefan Grissemann, "Metal Beat", in: blimp 22/23/1993. Claus Philipp, "Neuland zwischen den Bildkadern", in: Der Standard, 3.3.1993 Wien. Robert Weixlbaumer, "Familie Hollywood auf der Couch", in: Die Presse, 4.3.1993 Wien. Bernhard Praschl, "Hollywood, mit dem Seziermesser traktiert", in: Kurier, 4.3.1993 Wien. Drehli Robnik, "Vom Tick zum Stottern", in: Falter 9/1993 Wien. Barbara Reumüller und Michael Roth, "Wider-holungen", in: Filmfolder Nr.55, Wien 2/93. Brigitta Burger-Utzer, "Unser Mann in Cannes", in: Austrian Film News Nr.4, Wien 1993Olaf Möller, "Kurz und chaotisch", in Multimedia 11/93. Gabriele Jutz, "Espace et cinéma d'avant-garde autrichien", in: Sémiotiques 4/1993. David Staretz, "Hermetisches Knattern", in: Lauda Air Magazin 2/1993. Robert Holman, "Austrian film-maker Arnold visits Camera Obscura", in: Spectrum, Toledo/Ohio, 13.10.1993. Sixpack Film (Hrsg.), Austrian Avant-Garde Cinema 1955-1993, Katalog, Wien 1994Peter Tscherkassky, "The Light of Periphery. A brief history of Austrian Avant-Garde Cinema", in: Sixpack Film (Hrsg.), Austrian Avant-Garde Cinema 1955-1993, Katalog, Wien 1994Hilar Stadler, "Das Physische des Kinos: Über zwei Filme von Martin Arnold", in: Das Kunst Bulletin 3, Kriens/Schweiz 1994. Ulrike Geissler, "Wirbel bei Bühne-Eröffnung: Kurzfilm schockt Ehrengäste", in: Neue NÖ Nachrichten, 6.7.1994. Scott MacDonald, "Sp...Sp...Spaces of Inscription: An interview with Martin Arnold", in: Film Quarterly, Vol. 48/No. 1/Fall 1994; erweiterte Fassung in: Scott MacDonald, A Critical Cinema, Vol. III, Berkeley 1995. (dt. Übersetzung in: Alexander Horwath, Lisl Ponger, Gottfried Schlemmer (Hrsg.): Avantgardefilm Österreich 1950 bis heute, Wien 1995)Peter Tscherkassky, "hand made. Avantgardefilm in Österreich", in: Media Biz, Wien, März 1995 Stefan Grissemann, "Das Arnold-Syndrom", in: Kulturpreisträger des Landes Niederösterreich, Katalog 1995Claus Philipp, "Tanz mit Fundstücken", Essay und Interview, in: Peter Illetschko (Hrsg.), Gegenschuß. 16 Regisseure aus Österreich, Wien 1995. Peter Tscherkassky, "Die konstruierte Kinematographie. Zur Filmavantgarde in Österreich", in: Alexander Horwath, Lisl Ponger, Gottfried Schlemmer (Hrsg.): Avantgardefilm Österreich 1950 bis heute, Wien 1995. Alpe Adria Cinema (Hrsg.): Avant-garde Cinema. Austria / Slovenia, Triest 1996.Peter Weibel, "Die Film Avant-garde in Austria 1955-1995", in: Alpe Adria Cinema (Hrsg.): Avant-garde Cinema. Austria / Slovenia, Triest 1996.Centre George Pompidou (Hrsg.), L'avant-garde autrichienne au cinéma 1955-1993. Katalog, Paris 1996.Maureen Turim, "Eine Begegnung mit dem Bild. Martin Arnolds pièce touchée", in: Alexander Horwath, Lisl Ponger, Gottfried Schlemmer (Hrsg.): Avantgardefilm Österreich 1950 bis heute, Wien 1995. Herbert Hrachovec, "Fundstellen. Befund", in: polyfilm Verleih: Eine Geschichte der Bilder. Wien 1996Stefan Grissemann, "Mysterienmaschine", in: polyfilm Verleih: Eine Geschichte der Bilder. Wien 1996Scott MacDonald, "Martin Arnold", in: Centre George Pompidou (Hrsg.): L'art du mouvement. Collection cinématographique du Musée nationale d'art moderne 1919-1996, Cataloque, Paris 1996Thomas Korschil, "Iz arhiva / Out of the Archive. The Reinvention of the Past", in: Barbara Borcic, et al (Hrsg.): medij v mediju / Media in media (Katalog), Ljublijana 1997Scott MacDonald: "Martin Arnold", in: A Critical Cinema: Interviews with Independant Filmmmakers, Berkely/London/Los Angeles 1997Akira M. Lippit: "Martin Arnold's Memory Machine", in: Afterimage 24/6, New York 1997