Andreas Horvath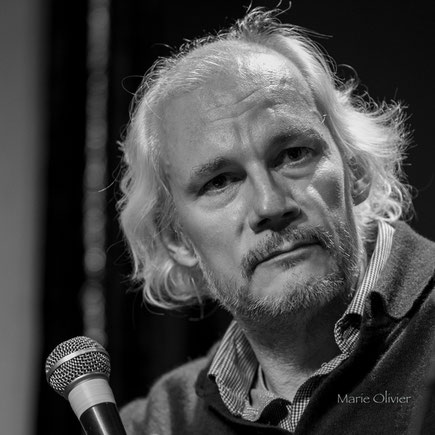 Foto: Marie Olivier
* 1968, Austria

Andreas Horvath is an award winning filmmaker and photographer. He was born in Salzburg, Austria in 1968 and studied photography in Vienna and multimedia-art in Salzburg. Horvath´s films premiered at festivals in Cannes, Venice, Locarno, Rotterdam or Amsterdam. They won best film awards in Karlovy Vary, Chicago, Haifa, Orenburg or Minsk. He is a recipient of the Max Ophüls Prize, and the Outstanding Artist Award of the Austrian Ministry of Culture.

Horvath's film Helmut Berger, Actor premiered in Venice in 2015 and was chosen as the "best motion picture" of that same year by cult director John Waters. Horvath's first fiction film Lillian was produced by fellow Austrian filmmaker Ulrich Seidl and has garnered a dozen awards since its 2019 premiere at the "Directors' Fortnight" in Cannes.
As a photographer Andreas Horvath published black and white photo albums about Yakutia, Siberia and rural America. His work has been shown internationally at solo and group exhibitions. Horvath served as a jury member at Karlovy Vary IFF, Warsaw IFF, Belgrade IFF, Visions du Réel, Chicago International Documentary Festival among others.