Janina Arendt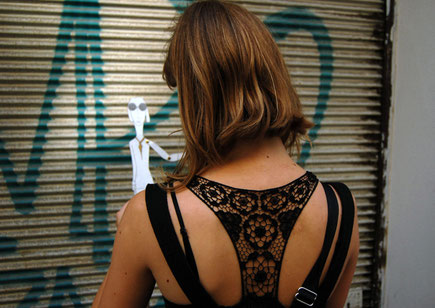 Born March 20, 1987 in Munich, Germany. Lives and works in Vienna.
Studied in the USA from 2005 to 2006. In fall 2006 acceptance to the
Academy of Fine Arts Vienna. 2009/10 Erasmus scholarship to Portugal.
In June 2011 diploma in painting, class of Prof. Amelie von Wulffen
and Prof. Birgit Megerle. Currently she is a stipendiary of the
Lenikus Studio Program in 1010 Vienna until August 2012.
Her work ranges between drawing and film with an emphasis
on choreographed movement.

go to artist´s homepage