31 years of sixpackfilm - Oktoskop special n°4: A messenger from the shadows
Sun Oct. 31, 2021, 20:00 h
OKTO TV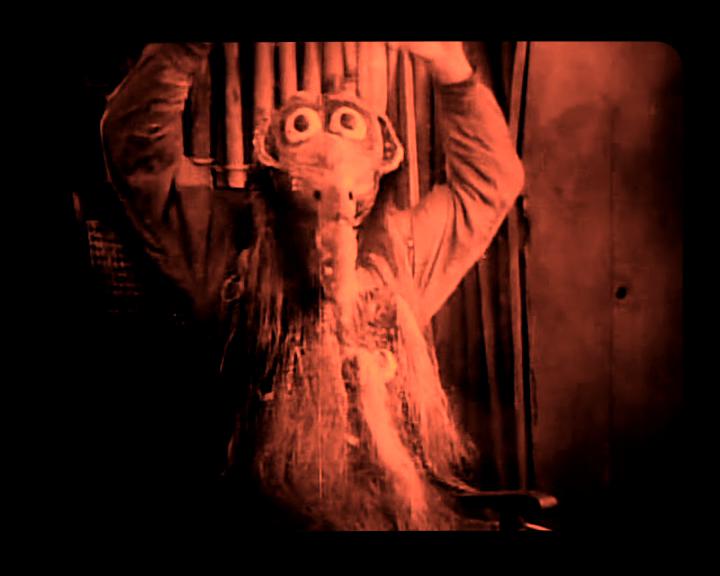 Fourth and final part of the special to kick off an intensification of the long-standing partnership between sixpackfilm and OKTOSKOP: In the future, the studio talks with the filmmakers available in the Oktothek will also be available online (for a small rental fee). Norbert Pfaffenpichler's darkly comic found-footage film A messenger from the shadows will be shown on October 31, 2021, 20.00h || OKTO-TV.
Horror silent film icon Lon Chaney was the son of deaf parents. He perfected pantomime as a child. Chaney became famous as a disguise artist with a penchant for grotesque appearances and agonizing contortions. Norbert Pfaffenbichler has remixed the 46 surviving films from Chaney's 200 or so films into a tribute. As a guest in the studio with Robert Buchschwenter, the filmmaker talks about the appeal of film archaeology and film montage as a new narrative.
A tip for all Pfaffenbichler fans: "A Messenger From The Shadows" is available online as part of the director's extensive film package. @INDEX-VoD
Anyone who wants to delve even deeper into Norbert Pfaffenbichler's cinematic oeuvre will have the opportunity to do so from November 5, 2021 at the Filmmuseum. An extensive "In Person" will embed Pfaffenbichler's entire oeuvre in a selection from the Film Museum's collection curated by himself.