Sasha Pirker – Film Installations, Sculpture, Objects: Guided Tour
Sat Oct. 1, 2022, 19:00 h
Factory Künstlerhaus Wien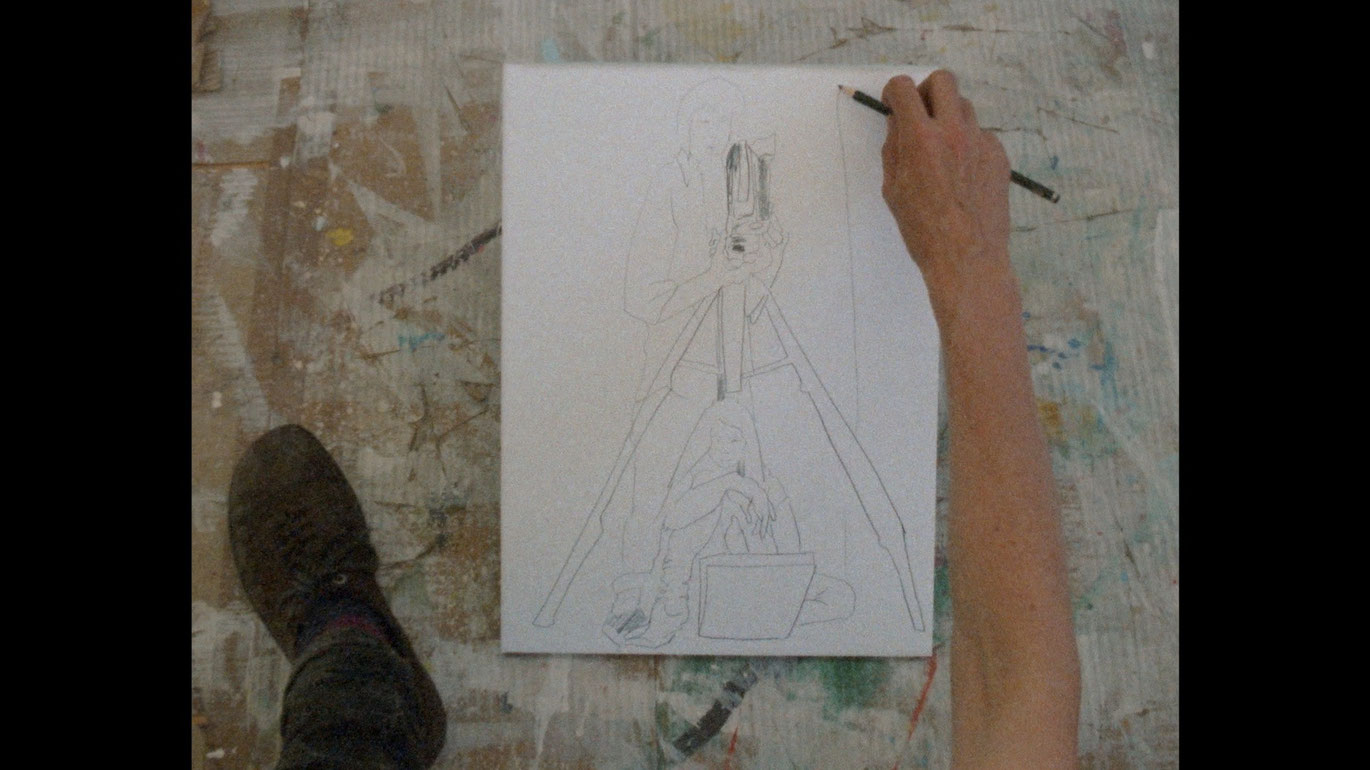 Long Night of Museums
Guided tours: 7 and 8 p.m.
Talking Screen wants to explore the question of the diverse forms of presentation of films in the exhibition context, but also the cross-media interferences with other artistic practices. The presentation formats, conceived together with the guests, are deliberately kept open and are intended to include multifaceted varieties of (performative) self-presentation as well as to enable a critical discourse on cinematic formats & forms. The respective setting is a combination of films, conversation and micro-exhibition for one evening.

Sasha Pirker works at the interface between film and art. For the Long Night of Museums, she is designing a multifaceted showroom in which cinematographic viewing arrangements, cinema references, and an architectural sculpture are set in relation to one another. In addition to individual objects or an entirely new installation-based double projection in which two filmmakers circle the apartment of artist Heinz Frank, who died in 2020, with their cameras, Pirker's film Real Time (2021) will also be on view, providing a key to her often conceptual, equally humorous approach. Pirker films a self-portrait in real time (!), though this only becomes clear successively, and uses a Bolex H16 camera that must be wound up every 30 seconds. These labor-intensive pauses between images of the film puzzle are filled with black sequences - the sound seems synchronous only at these points - which stretch the usual duration of a 16mm reel from three to five minutes (the actual duration of the film). Two guided tours by Sasha Pirker and Dietmar Schwärzler at 7 and 8 p.m. each will provide clarity. Be curious, only in Catholicism this virtue has a negative connotation. (ds)

A cooperation between Künstlerhaus Wien and sixpackfilm.