Chris Haring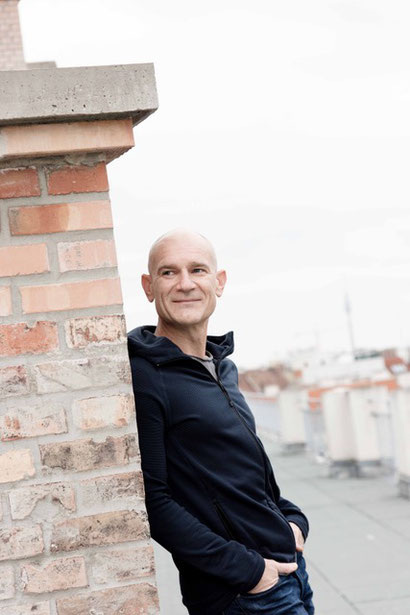 (c) Sabine Hauswirth
* 1970, Austria

Austrian choreographer Chris Haring worked with choreographers and companies such as DV8 Physical Theatre (London), Nikolais/Luis Dance Cie (USA), man act (GB), Nigel Charnock (GB), pilottanzt, a.o. In cooperation with multimedia artist and composer Klaus Obermaier he developed the video-dance performances "D.A.V.E." and "VIVISECTOR" which have been successfully shown all over the world.One of his main influences for his performances, such as Fremdkörper (Best Performance at Biennale de La Danse in Lyon 2004) is science fiction and the human body as a cybernetic landscape.
Since 2005 he is artistic director of Liquid Loft. He choreographed performances such as Kind of Heroes, Running Sushi, Talking Head and the Perfect Garden Series. In 2007 the Posing Project Series was created and Posing Project B – The Art of Seduction won the Golden Lion for the Best Performance at the Biennale di Venezia.
In 2010 Chris Haring received the "Outstanding Artists Award" for performing arts from the Austrian Federal Ministry of Arts (BMUKK). With Liquid Loft he was responsible for the opening performance for the Austrian Pavilion at the World EXPO in Zaragoza (2008). Lately, he has also choreographed pieces for international groups such as the Jin Xing Dance Theatre (Shanghai), Les Ballets de Monte-Carlo, Dialogue Dance (RU), Staatstheater Kassel, Contemporary Ballett Moskau, Balletto di Roma und Balé da Cidade de São Paulo.