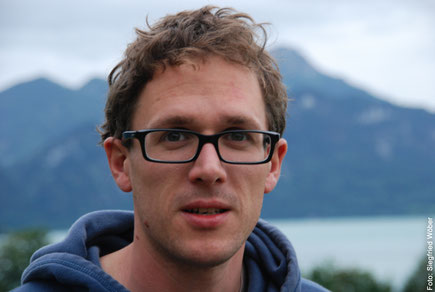 Foto: Siegfried Wöber
* 1976, Austria

Was born in Grieskirchen (Upper Austria) and grew up in the small village of Heiligenberg (Upper Austria). 1991 – 1994 training as commercial manager.
From 1995 to 2010 he lived and worked in Linz and Heiligenberg. Studied experimental visual design at the University of Artistic and Industrial Design in Linz where he first came into contact with the Austrian Film Avantgarde.

2002 Supporting Award for Filmart by the Austrian Federal Chancellery.
2018 National Art Award - Film (Österreichischer Kunstpreis - Film)

Since 2001 organization of film and art events. Since 2009 lecturere at the University of Artistic and Industrial Design, Linz. Numerous works and shows in the area of film, video and fotography. Participation in various important international film festivals (Festival de Cannes - Semaine Internationale de la Critique, International Filmfestival of Venice - Section Nuovi Territori, Sundance Film Festival Park City, ...). Member of sixpackfilm.

Has a son (Jonas Theodor) and two daughters (Aurora Sina, Mara Salome) with the Austrian journalist Anna Katharina Laggner. Lives and works in Vienna and Heiligenberg since 2010.
--> Cécile Giraud: "Found-Footage. Sur quelques films de Siegfried A. Fruhauf"
--> Petra Erdmann: "Film Musik Gespräche: Siegfried A. Fruhauf / Jürgen Gruber"
--> Neil Young: "Viennale Dispatch 2: Mercy/Mortality"
--> Franz Thalmair: "Lieber Staunen als Leiden"