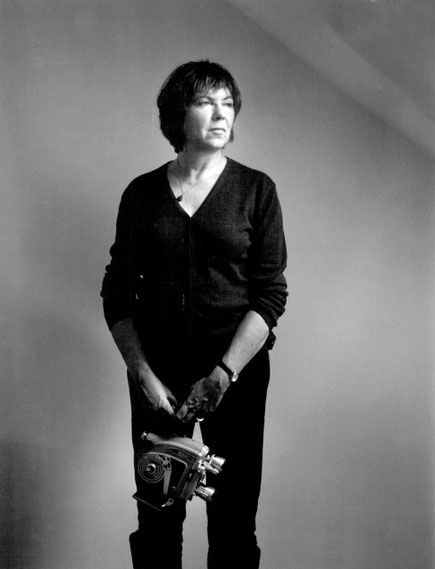 Foto: Maria Ziegelböck
* 1946, United Kingdom

Born in London. She spent her childhood in Vienna and Berlin.
From 1965-1969 she studied photography at the School of Graphic Arts.
First films in 1968.
1971 Masters certificate and commercial atelier for photography.
2005 National award for photography.
1990 Founder and director of School for Artistic Photography, Vienna until 2010.
2006 Founder and director of School for Independent Film, Vienna.
2017 National award for film.

Screenings/Exhibitions (Selection):
Centre Pompidou, Paris; Frankfurter Kunstverein; Generali Foundation, Wien; Anthology Filmarchives, New York; documenta 12, Kassel; Österreichisches Filmmmuseum, Wien; International Film Festival Toronto; International Film Festival Hong Kong; Berlin Biennale; Diagonale, Graz; Viennale; Lentos, Linz; Media-City, Windsor, HGB-Leipzig, Mumok Wien; Galerija SC, Zagreb; Berlinale; Tate Modern, London; La Coruna; Bafici Buenos Aires.